Things have been crazy and fun lately. We're trying to sell our house right now, so between adjusting to having 2 kids and trying to keep the house super clean for showings, it's been busy. We've also had family in town a lot since we're trying to take advantage of living near family before moving. My parents were in town this weekend so we had fun going out to eat with them and the kids.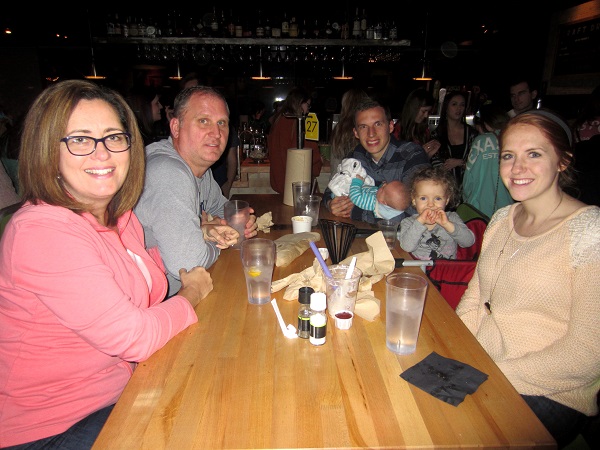 Now on to the muffins… I'm always looking for fun and nutritious snacks to feed my family and muffins are a great and easy way to do just that! There are so many ways you can change up muffins and make them different and exciting. Muffins are also a good alternative to a loaf pan because you have individual servings and therefore are not tempted to eat half the pan (or about 6 muffins) in ten minutes.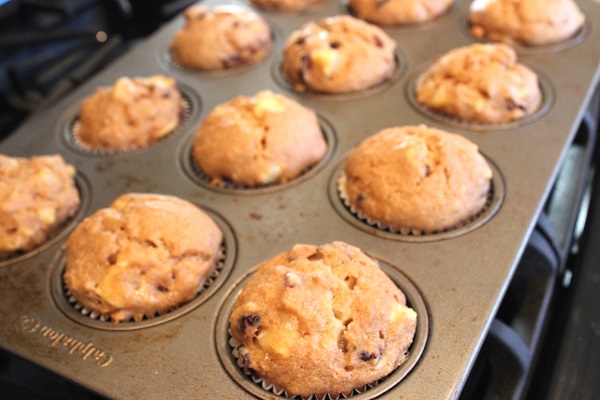 My daughter is a huge fan of craisins and bananas, so this was a huge hit for her. She literally has craisins in her oatmeal every morning per her request. She would probably eat them by the handful all day if we let her.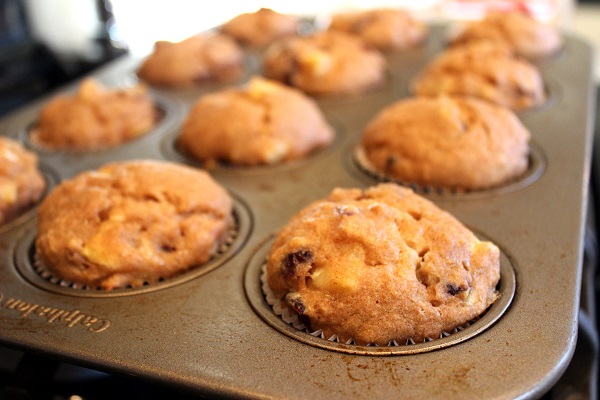 Banana and Craisin Muffins
Author:
greenleavesandjam.com
Ingredients
2 tbsp Flax Meal
3 tbsp Water
2 Cups Wheat Flour
2 tsp Baking Powder
½ tsp Salt
½ tsp Cinnamon
½ Cup Brown Sugar
3 tbsp Oil
1¼ Cup Non-dairy Yogurt
¾ Cup Craisins
2 Medium to Large Ripe Bananas, chopped (about 1¼ cup)
Directions
In a small bowl, mix together the flax meal and the water and let sit until it becomes goopy.
In a large bowl, mix together dry ingredients: flour, baking powder, salt, cinnamon, brown sugar.
Add in oil, yogurt, flax and water mixture.
Stir until well combined.
Add in craisins.
Chop bananas into small pieces and fold into the muffin mixture.
Grease muffin tin.
Fill muffin tins and bake in oven at 350 degrees for 22-25 minutes. Makes 12-16 muffins.
I hope you enjoy these muffins as much as our family and that your new year has been as great as ours has so far!
Kristin