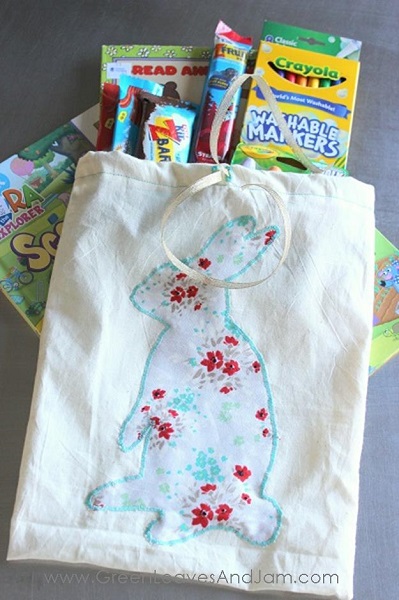 Easter is this weekend! I can't believe how time has flown. Things have been super busy for us here since we moved, and I just barely went shopping on Saturday for our Easter basket treats. I realize that most of you have probably already gone shopping for your Easter this year, but maybe this will give you ideas for next year.
Here are my 3 steps to having a healthy, happy and inexpensive Easter this year:
Step 1: Buy things your children already need. My daughter's markers have recently all dried out and when we moved I threw them away. I also threw away her chalk because she didn't have many pieces left and most of them were broken into tiny pieces. This was the perfect opportunity to get those things that I had already decided I wanted to get her. This way you aren't buying unnecessary trinkets.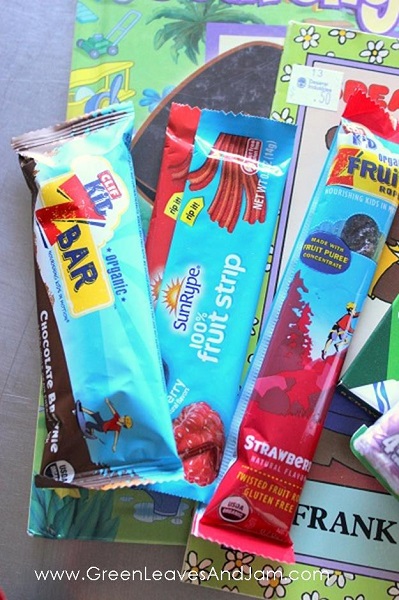 Step 2: Go to your local health food store and pick out a few healthy snacks. I headed over to Sprouts and picked out a few things that my daughter rarely gets, but that I know she loves. I may have also picked up a small bag of mini Cadbury eggs that we will all divvy up amongst my daughter, my husband and I. But at least this way there is only one unhealthy treat, instead of the entire basket being full of things that will make your child hyper and make you regret what you got!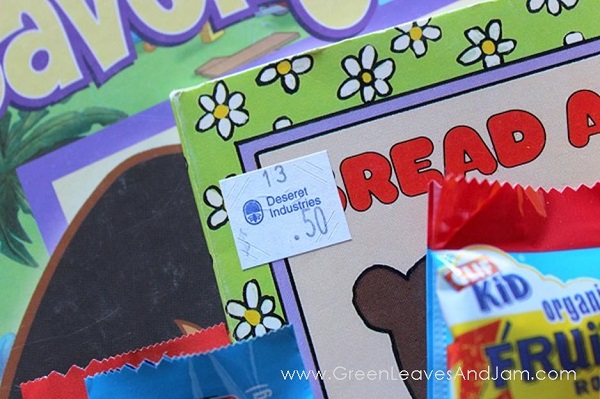 Step 3: Go to your local thrift store and pick out a few books. I love to do this. I am always able to find books that I know my children will love that are in almost perfect condition. My kids don't realize they are getting something used, but my pocket-book sure does! I bought 4 great books for a grand total of $2.00. (P.s. Don't forget to remove the price-tags before inserting them into your child's Easter basket..)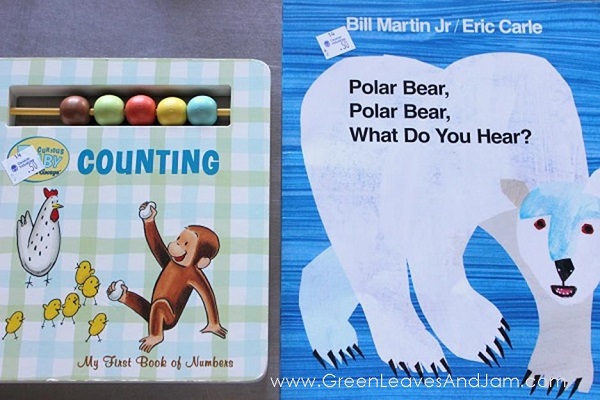 I just recently got this book from the library and I am really enjoying reading it. The author even talks about giving books for your kids for holidays.:)
Last year we received an Easter basket for my daughter from my in-laws so we didn't bother doing one for her. However, this year I decided to make Easter Bags. I love that with Easter bags you don't have to stuff them with the messy grass stuff in order for your kids' baskets to not look like they don't have much in them. I strongly dislike that grass stuff because it just ends up all over your house!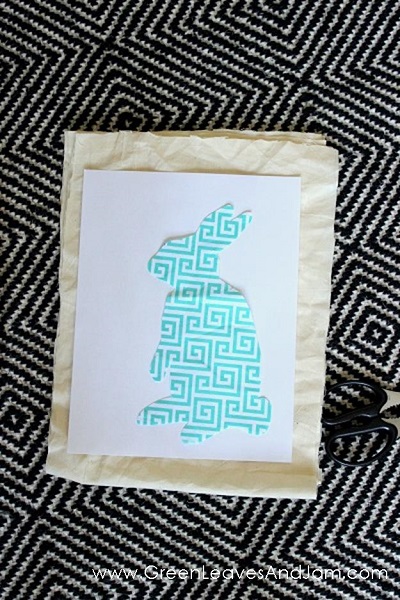 I saw the idea for Easter Bunny Bags over on http://nanacompany.typepad.com/nanacompany/2012/03/simple-and-sweet.html. They used the bags for Easter gifts to people, but I liked the idea of using them instead of Easter baskets for our kids.
Here is a brief explanation of how I made the Easter Bunny Bags. I cut out one large piece of muslin that had a fold at the bottom. I then drew out an Easter Bunny pattern and cut that out from different patterned fabric. I sewed a tight zig-zag stitch around the bunny design to attach it to my muslin bags. Then I sewed my bags together by sewing htem right sides together and then flipping them right side out. I made 2 buttonholes to thread the ribbon through.  and then rolled my fabric down twice and stiched along the inside edge of that.
I hope you have a wonderful Easter!
Kristin