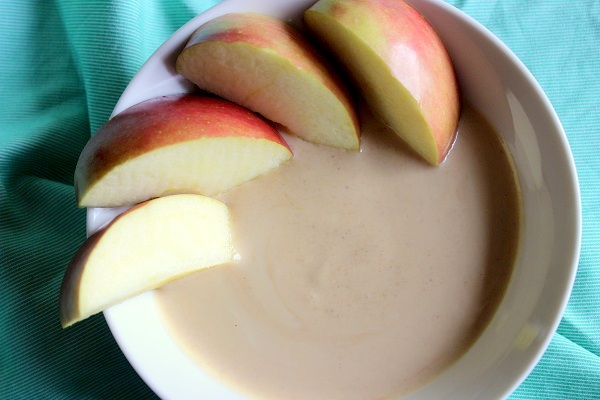 Well. We officially moved to Utah. We had a last second change in plans when about 4 days before we were scheduled to leave for California my husband got a call from a buddy to interview for a job here in Utah. Long story short, he got the job, and 2 days later we left Austin, Texas for our new home of Salt Lake City, Utah. My husband is really enjoying his job and working with some of his buddies so that is great. Life has started to fall into place for me and the kids as well here. There are quite a few things that we miss about Austin, such as our beautiful home (and especially for me – our beautiful kitchen!!!). We are currently living in an apartment complex until our house in Austin sells so we can buy a house here. We went from this: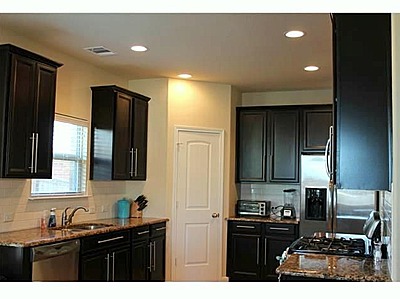 To this: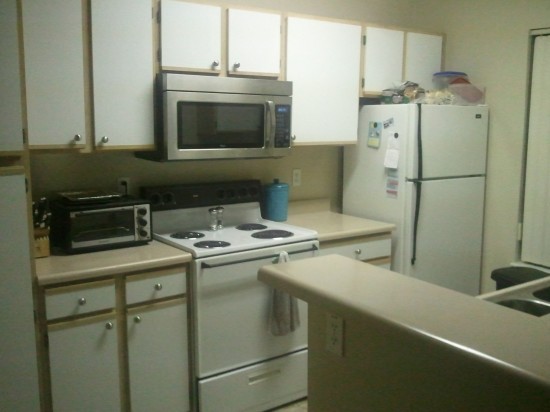 Yeah.. I prefer the first..
Life has been good here though. We just bought a second car that I am really excited about! We have had one car since we got married (3 1/2 years ago), so this is quite the milestone and I am really excited to just have the freedom to go anywhere if I want to. We are totally going to the library this afternoon, just because we can!
My little boy is now 4 months old and halfway to 5 months old already. Time is-a-flyin'!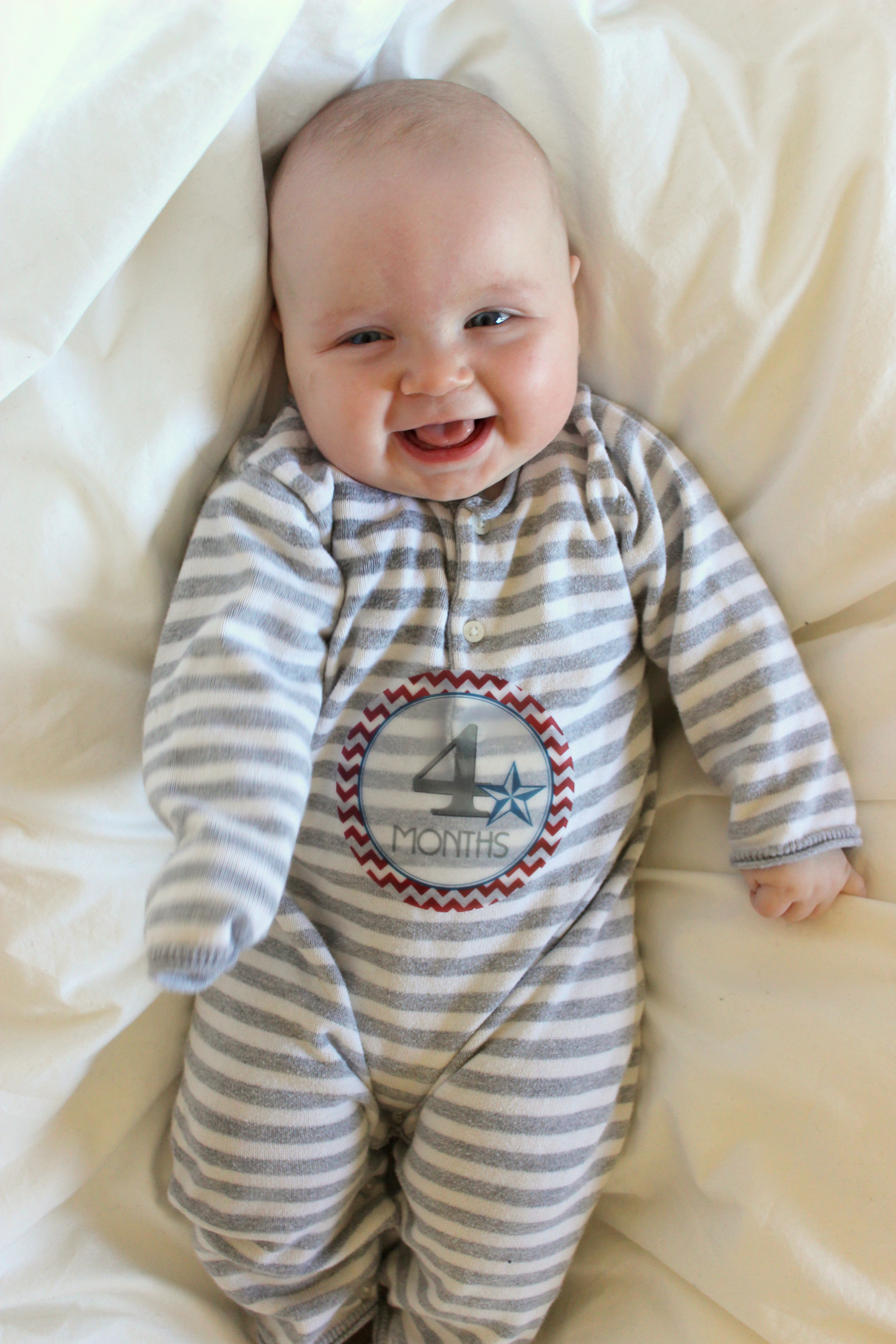 Now on to talk about the wonderful healthy butterfinger dip!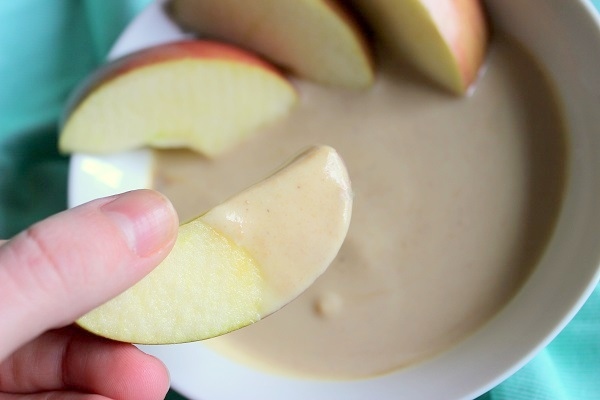 Ok, I LOVE butterfingers, but don't love all the junk that is in a piece of candy like that nor the calories attached to it. Therefore, I love a healthy alternative that has that same great flavor. This dip is also SUPER easy to make. You just throw everything into a bowl and mix. That's it. I Promise.
To say that  Sydney was a fan of the dip is an understatement… I had to tell her multiple times that it was for dipping, and not for drinking.:)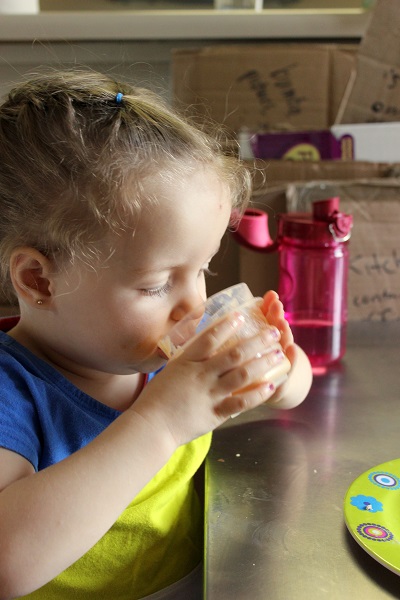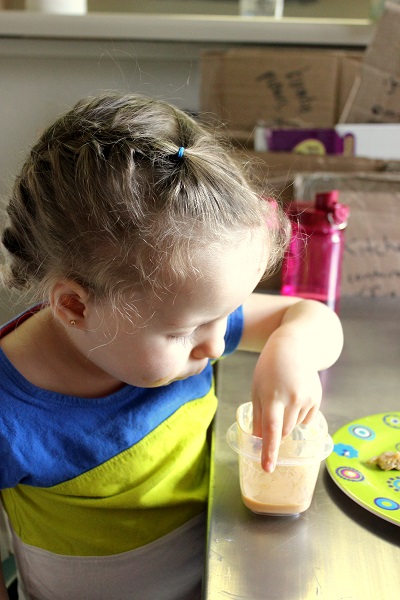 Healthy Butterfinger Dip
Author:
greenleavesandjam.com
Ingredients
⅔ cup non-dairy yogurt, unsweetened
½ tsp vanilla
2 tbsp natural peanut butter
1 tbsp sticky sweetener (I used agave, but you could use maple syrup, honey etc.)
¼ tsp blackstrap molasses (Highly recommended but optional)
Directions
Place all your ingredients into a bowl and stir with a whisk until well combined. Cut some apples or something of your choice and dip!
Note about Yogurt: I used my homemade yogurt for this recipe. It is a little less thick than most store bought yogurts, and therefore it resulted in a little runnier dip, but I don't mind. For a thicker dip that would hold it's shape well you could even try using a non-dairy greek yogurt.
Note about Molasses: I said it was optional because I know that not everyone has this ingredient and it will taste pretty close to butterfingers without it, HOWEVER I highly recommend the molasses because it gives it more of an authentic butterfinger taste.
Here is the link for my homemade crock pot yogurt I used for this recipe:
http://greenleavesandjam.com/the-easiest-crock-pot-homemade-yogurt-vegan-plant-based/
Hope you enjoy this healthy butterfinger dip!
Kristin