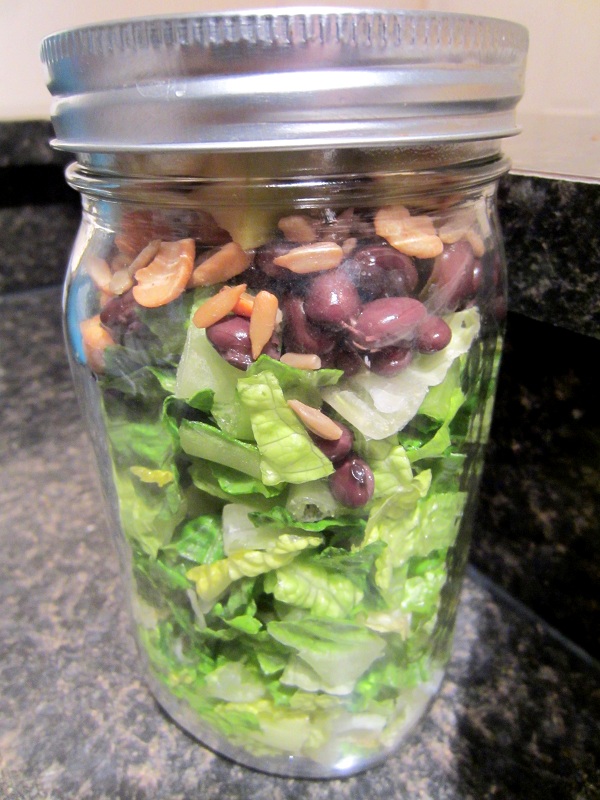 My HH (Healthy Husband) and I eat at least one salad a day. Often, I end up packing him a salad for lunch. They are such a great, healthy and easy thing to pack, you just have to know how to do it right. I have found that the best way to pack a salad is in a  Quart Mason Jar
. I am a HUGE fan of reusable plastic containers with lids, I just think that for packing a salad, a jar is the easiest and most conducive thing to use. This keeps everything separate and therefore fresh.
First, pour your salad dressing into the bottom of the bottle.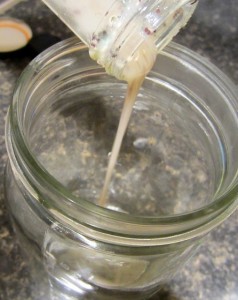 Second, layer your lettuce on top of that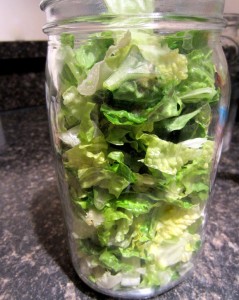 Third, add your toppings such as veggies, fruits, nuts, seeds etc…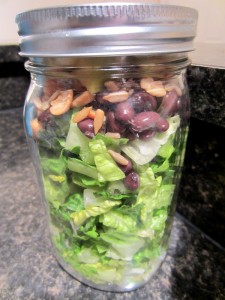 Fourth, you can either eat it straight out of the jar, or often I will send my husband with a little bowl he can pour it into when he's ready to eat it. Don't forget to pack a fork!
And there you have it, a healthy, on the go salad for your lunch! Try and make sure that it stays upright, this way dressing won't get all over everything.
Like I said, this has come in handy a LOT at our house since just about every other day I send Joel to work with a salad for lunch.