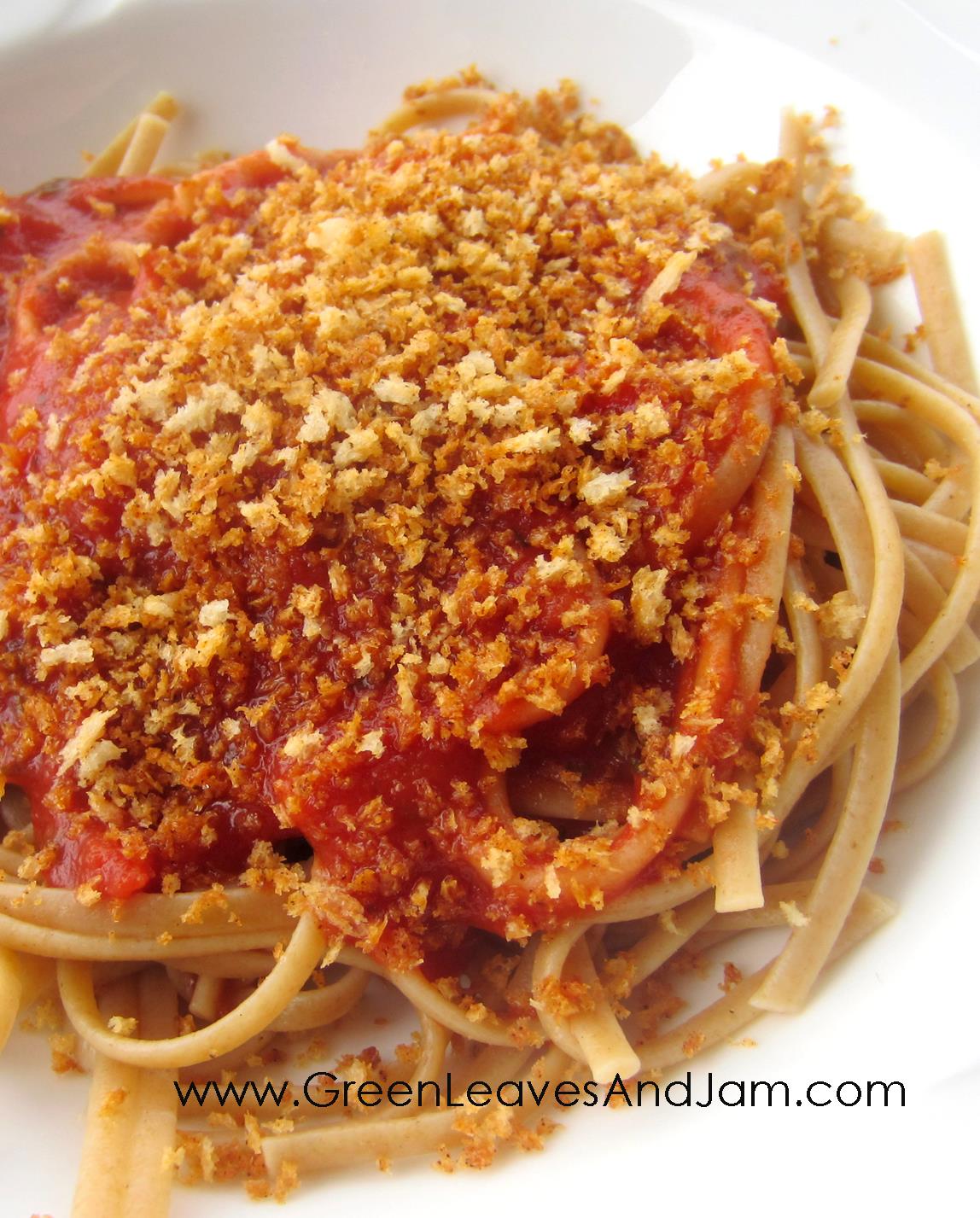 This is such a simple idea but it really transforms a simple meal with little effort. We have used breadcrumbs toasted and non-toasted, but it really adds that extra oomph especially to a simple spaghetti recipe. I love lentil meatballs on my spaghetti, but  sometimes I really don't feel like taking the time to make them because of the time it takes to make them. This is an easy thing you can top your pasta or salad with that will give a nice little crunch and add some dimension to your meal.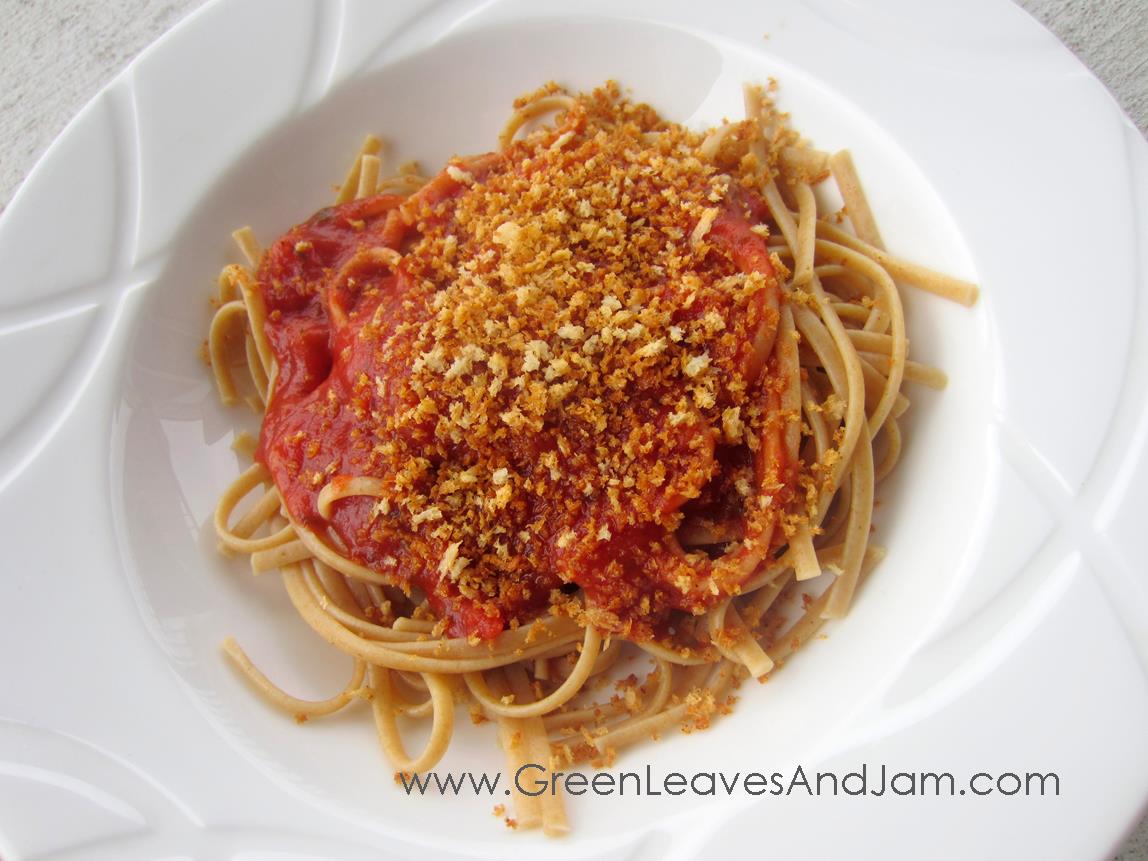 Salted and Toasted Breadcrumbs, a Topping for Pastas or Salads
Author:
greenleavesandjam.com
Ingredients
Panko breadcrumbs
vegan butter, olive oil, or coconut oil
salt
paprika (opt)
Directions
Pour a small amount of oil into a pan, and heat over medium heat.
Add breadcrumbs and shake some salt and some paprika onto it.
Stir the breadcrumbs often to keep them from burning and so they toast evenly.
Once they're toasted to your liking, remove them from the heat and add them to your favorite pasta or salad.
What's your favorite pasta? I hope this recipe for toasted breadcrumbs helps spice up your plain pastas or salads.
Kristin