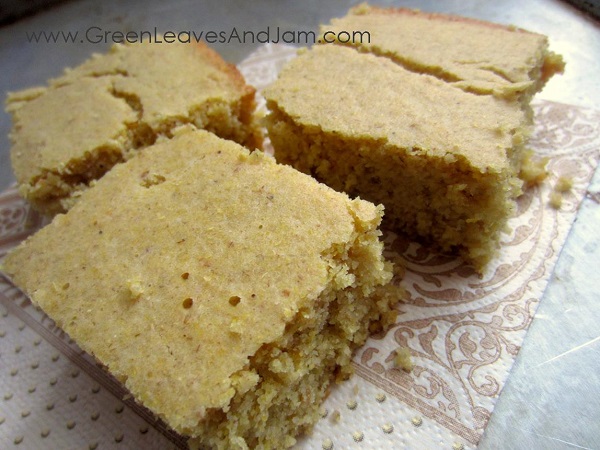 Mmm, cornbread. Does anything else need to be said? There is something so lovely about fresh, warm cornbread. I LOVE cornbread as a side especially for pastas and soups! One of our staples is black bean soup with cornbread. It just completes any meal. I have had pretty dry cornbread a few times and my life, but I really love this one because it's actually moist!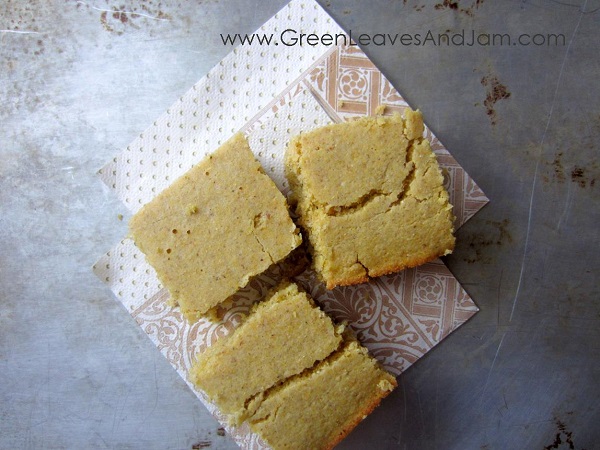 Yogurt Cornbread (Vegan / Plant-based)
Author:
greenleavesandjam.com
Ingredients
1 cup oat flour*
⅔ cup corn meal
3 tbsp sugar
½ tsp salt
1½ tsp baking powder
¼ tsp baking soda
2 tbsp flax meal
¼ cup olive oil
½ cup plain non-dairy yogurt
½ cup milk
3 tbsp water
Directions
Preheat oven to 425 degrees.
In a bowl mix together the dry ingredients. Once that is well combined, add in the wet ingredients and stir.
Spray an 8X8 baking dish with cooking spray and pour the cornbread mixture into the dish. Bake the cornbread at 425 degrees for 22 minutes or until the outsides are lightly browned.
*For the oat flour, I blended some oats in my blender until it was in a powder/flour form. I haven't tried this recipe with wheat flour, but I bet that would also work as well. I also think rice flour would work.
This next picture is one of my favorites. My daughter stuck her hand in the shot (she was too anxious and didn't want to wait any longer for some cornbread!) at the last second. I love that sweet little hand! p.s. no we did not purposely paint her nails that way, she chewed off her nail polish.lol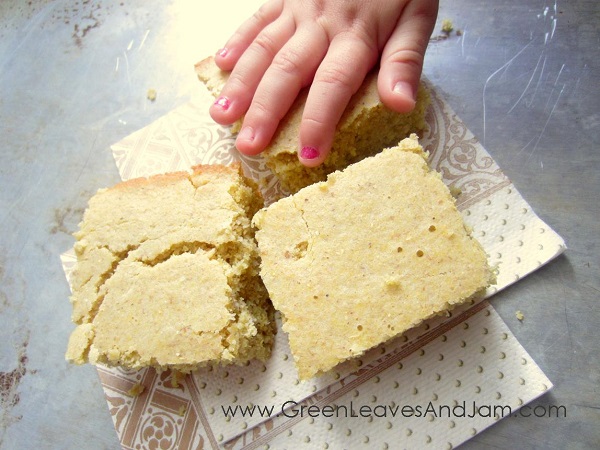 So sweet. Well Hope you enjoy this yogurt cornbread!
Kristin