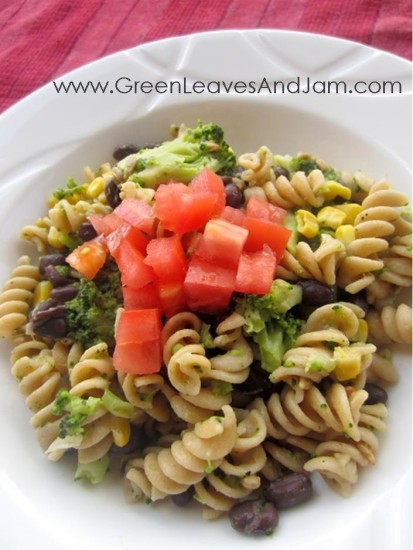 Well, it is May! Can you believe that? Where did April go? This year is just flying by. It's really starting to warm up here in Texas too, and I am about ready to start going to the swimming pools. We are so excited for summer!
What's more perfect for warm days than a nice and tasty pasta salad? I have really been craving one recently. Because of the dressing I chose to put on it, it had a wonderful mix of sweet and a savory flavor. It totally hit the spot.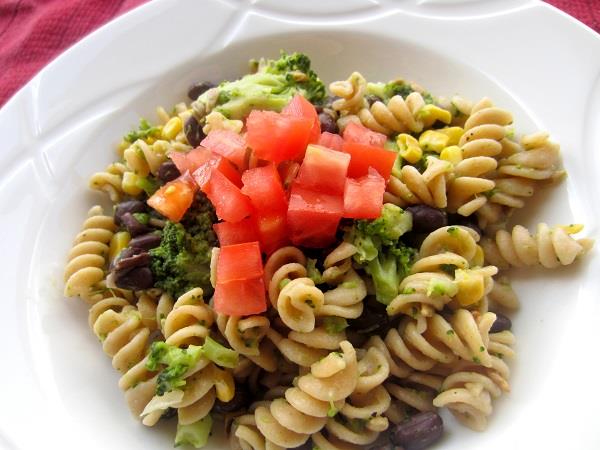 Broccoli and Bean Pasta Salad
Author:
greenleavesandjam.com
Ingredients
2 cups dried whole wheat noodles (we used rotini)
4 cups broccoli, chopped
1 cup frozen corn
1 can black beans
3 tbsp sunflower seeds
3 tbsp dressing of choice (we used a sweet vidalia onion dressing)
pepper to taste
salt to taste
tomatoes chopped
Directions
Following the directions on the side of your box, cook the noodles.
Chop the broccoli into bite sized pieces then cook in a pot. To do this I placed a pot over a medium high heat and poured about 1½ cups water into it. I then waited for the water to boil, threw in my chopped broccoli and covered the pot with a lid. I then let it cook until a fork went through the stem of the broccoli and it felt like it was tender.
Place the corn into a bowl and microwave for about 2 minutes or until it is cooked through.
Strain and wash the black beans.
If you would like tomatoes for a garnish then chop them now.
Once the pasta and the broccoli are done, strain the water from them then place all the ingredients into a large bowl. Mix well. If you want to eat it warm, then eat away! If you would like it cold, place the pasta salad in the fridge for a couple of hours until it cools.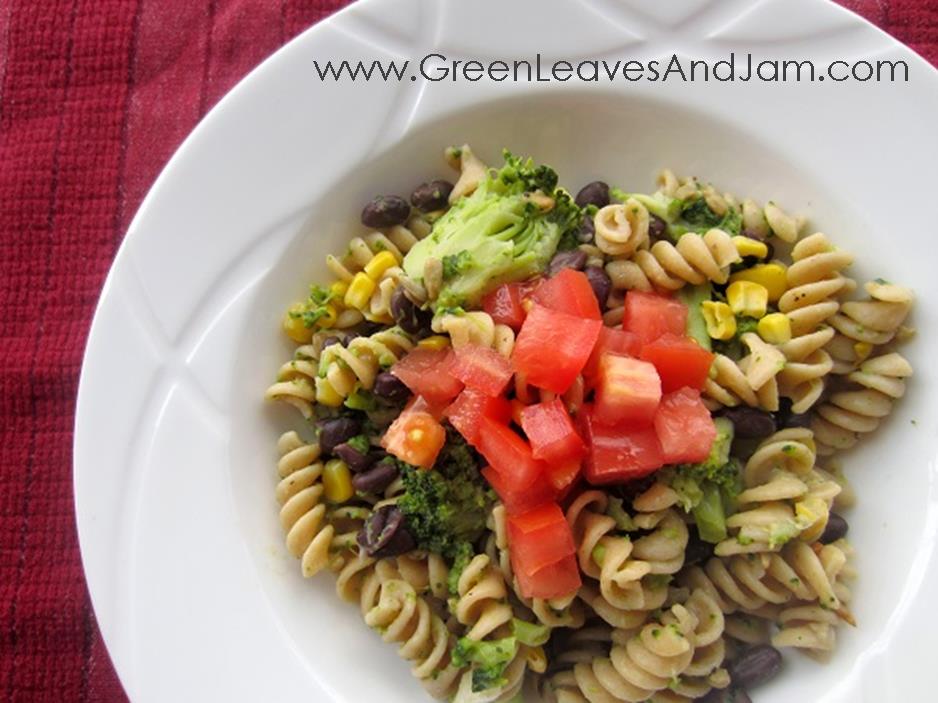 I hope you enjoy this broccoli and bean pasta salad!
Kristin