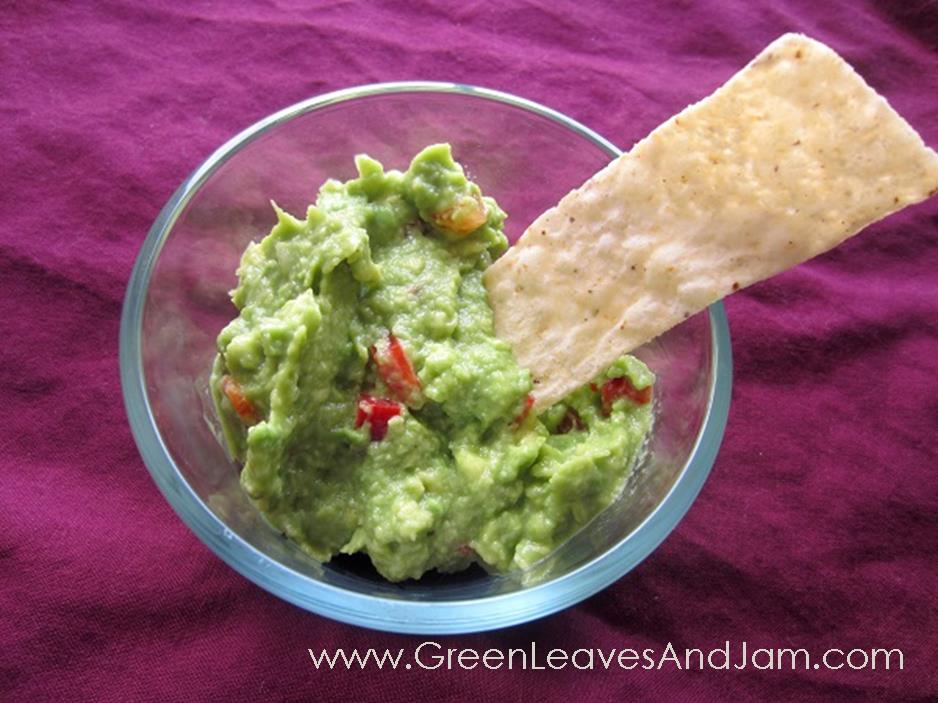 Ok, I first have to apologize. I went back and was looking at my banana bread muffin recipe and I noticed that I had written a few things out wrong. I had just written flour and not whole wheat flour, and also I had written butter. Just butter. Oops! How misleading. In my home we don't have anything that is not plant-based or at least vegan and therefore it was a little slip of the tongue. I'll do my best to catch these from now on. Let me know if you ever notice this on any of my recipes.
I know this is a post about guacamole, but I first have to make a few more comments about the banana bread muffins. Usually when I make these I only use about 2-3 bananas because that's all I have and that's all I really need..however! Today I made them with 4 1/2 bananas. They were so tasty, and more moist and you could really taste that yummy banana flavor. It also made 4 extra muffins. I'm always happy when I end up with a lot of something awesome!:) Anyway! I just had to mention that and let you know that if you haven't tried making them, you should! And give it a try with a few extra bananas one of these times too. It's worth it.
Well in honor of Cinco de Mayo, which is just around the corner, I thought I would share our favorite guacamole recipe. Tomorrow, come on back and I'll be sharing our favorite taco recipe with you!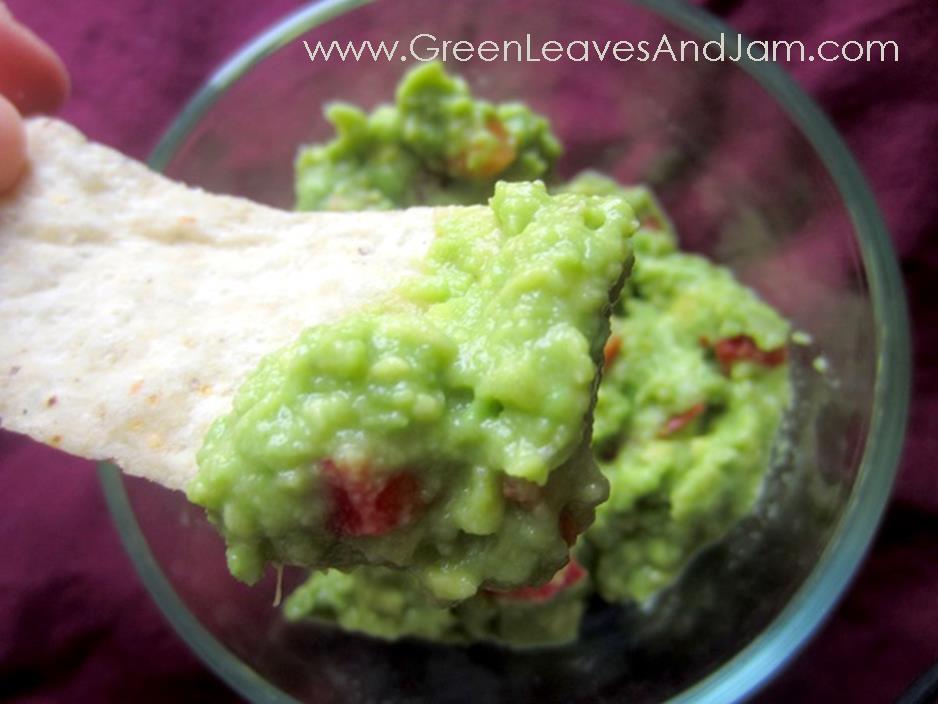 A little info about this guacamole is that it only takes 4 ingredients to make. Not only that, but as long as you have the avocados, the other 3 ingredients are pretty normal ingredients to have on hand if you're a regular plant-based eater. I love simple recipes. This is a recipe that I learned from a friend of mine, Nikki, and it has been a favorite in our home ever since!

4 Ingredient Guacamole
This makes 1½-2 cups of guacamole depending on the size of your avocados.
Author:
greenleavesandjam.com
Ingredients
2 avocados
1½ tbsp onion, finely chopped
1-2 tbsp lemon juice
salt
Directions
Pull out the pit of the avocados and then scoop out the awesome green innards. Mash them in a bowl with a potato masher.
Chop the onion. I actually throw mine into our food processor. You don't want any big chunks. Then mash that in with your avocados.
Use a lemon juicer and juice one lemon. Add that into your avocado and onion mixture slowly so you can taste it and see how much zing you want in it. Mash/mix it in.
Shake some salt into the mixture and you're set to go!
I love this stuff just the way it is, but sometimes I like to add some extra things into it. The guacamole in the picture has some chopped up red bell pepper in it. You can add tomatoes or anything you would like.
Want to know something super embarrassing. Let me start off by prefacing that I have taken multiple Spanish classes, including one in college and my husband speaks Spanish, so I'm around the language enough to know a little bit about it. Well, up until about 2 years ago, I didn't realize what CINCO DE MAYO stood for!! Can you believe that?! I just hadn't really thought about it. Then one day a friend of mine brought it up and I blurted out "What does Cinco de Mayo mean?" Whoops. Too late. All dignity, gone. For those who still don't know what it means.. the 5th of May.
I hope you enjoy this wonderful 4 ingredient guacamole. Don't forget to return tomorrow to check out the tasty taco recipe that I'll be posting!
Kristin