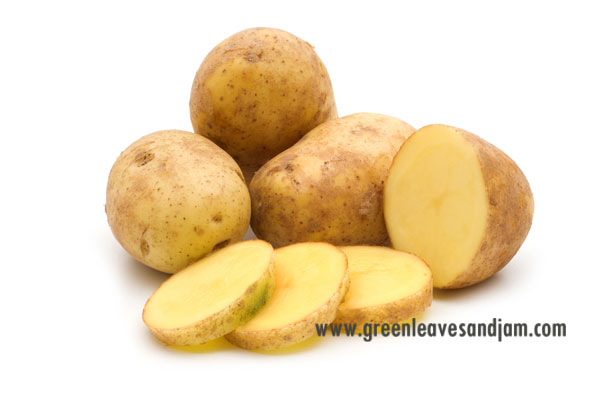 Potatoes can be cooked in a variety of ways as you enjoy a plant-based diet.  I'll even show you how to cook them in a slow-cooker.
I was intrigued recently by the blog 20potatoesaday.com of a man that ate only potatoes for several weeks.  In fact, close to 20 potatoes a day for 60 straight days.  Chris Voigt is in the potato industry, and he was disturbed by the undeserved bad press the potato has been getting in this eat-no-carbs world we live in.  Potatoes are super rich in nutrients, but too often they are smothered in really-bad-for-you stuff, like cheese, sour cream and saucy meats.  Turns out as Chris continued his restricted diet his health improved.  He lost weight and his blood glucose, cholesterol, triglycerides and blood pressure dropped, significantly.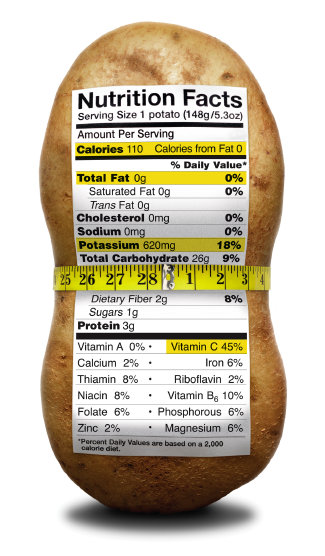 Potatoes are extremely versatile.  They can be boiled, baked, microwaved, grilled and even slow-cooked in a crock pot!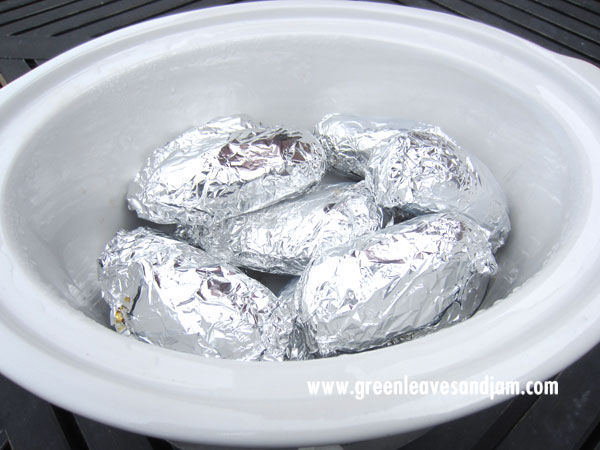 Cooking your potatoes in a slow-cooker can be a wonderful dinner solution. Just prepare your potatoes like you would for the oven. Layer them in your crock pot and cook on high 4 hours or low for 6-8 hours. Put them in the cooker in the morning and enjoy them for dinner. Cook a large batch and refrigerate the left overs to reheat for breakfast, lunch or dinner.
We enjoy our topped with mixed vegetables, guacamole and/or salsa. Yum! Leave a comment and let us know what you like on top of your potato.
A long time fan of potatoes, order Dr. John McDougall's new book The Starch Solution and learn how to incorporate potatoes into a super healthy plant-based diet.

Cook up a batch of potatoes in your crockpot today and enjoy them all week!
Enjoy! Julie