I have people ask me all the time how things are with 3 little ones. To be honest, it's great. The kids really do pretty well over all. Occasionally I have moments of feeling like I'm drowning, but really it's been totally manageable and fun. That being said… want to hear about my Monday adventures so far?
I swear that doctor's office is slang for the once formal phrase of "the apes house at the zoo."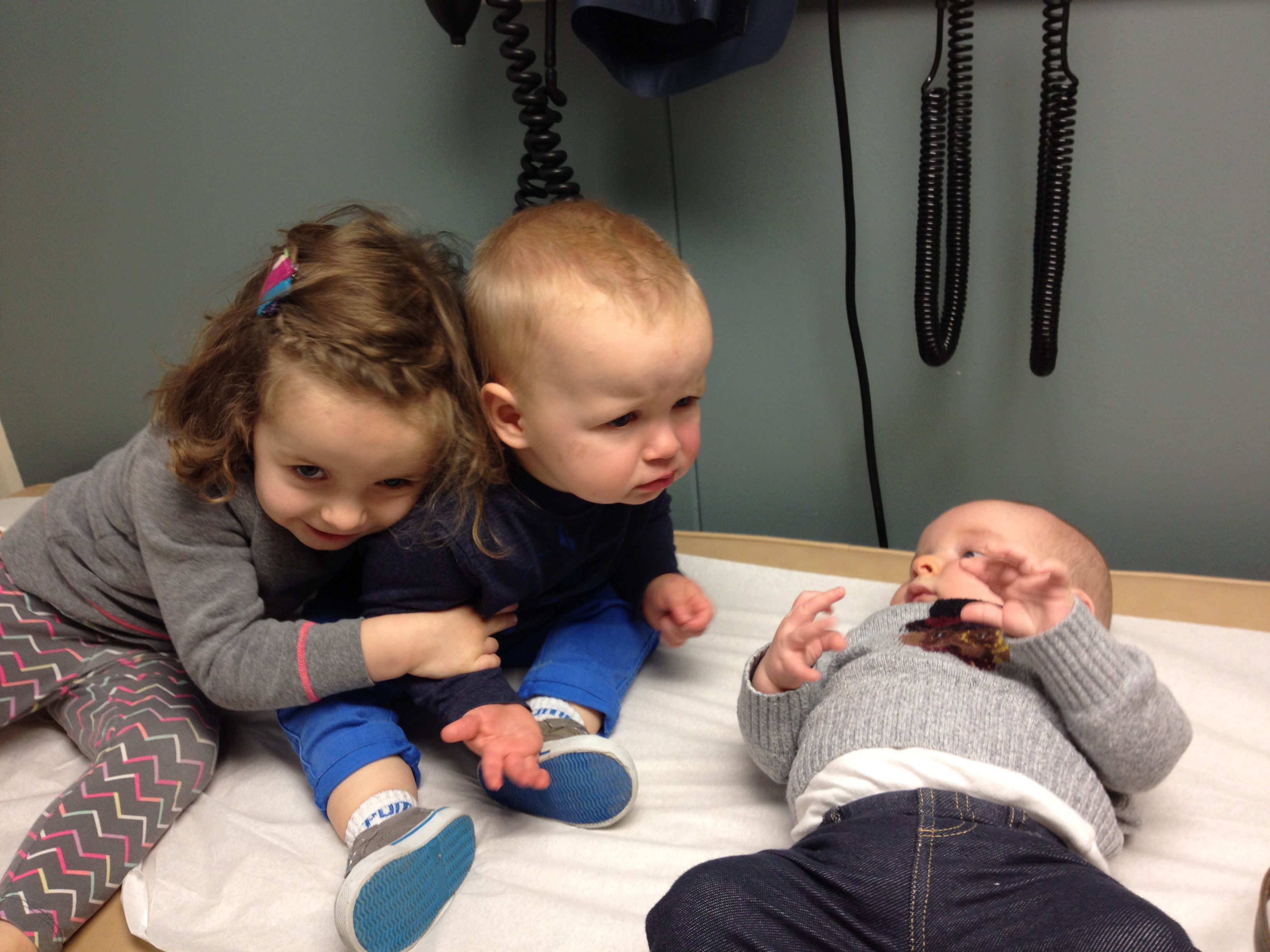 Check out Rome's face. That was within seconds of getting into the room. I should have known then that there was a storm a brewin'.
I don't know if this is true for your children, but for mine, as soon as we get seated in our little room my children decide to treat the room like something out of Jumanji. What?! They're totally civilized in the waiting room (most of the time), but as soon as the nurse walks us back and sits us in our room they go mad! Don't get me wrong, I love my kids no matter what state they're in, but the ape-state ain't my favorite. What is it about that tiny little box of a room? Within minutes we had rearranged the seating in the room, torn up the patient's table paper into little pieces and dumped the entire contents of my diaper bag onto the ground. By the time we left we had even "bejeweled" the room because one of my kids had found a tiny jar of glitter I had apparently left in the abyss of the bottom of my diaper bag – my diaper bag that seems to eat everything until the most inopportune moment to spit that thing back up – like a bottle of glitter at a doctor's office.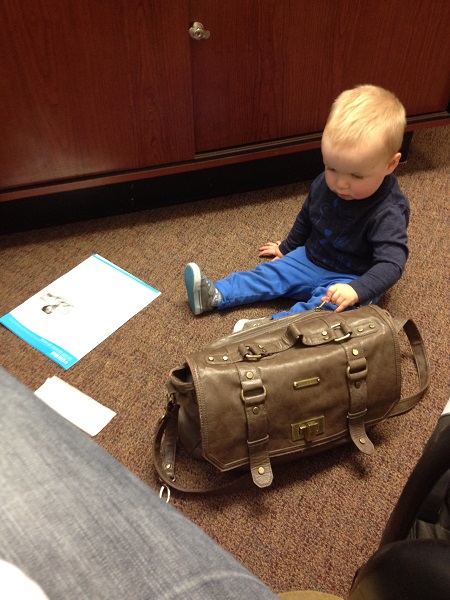 He was just getting started in this picture.
One of the craziest things to me is that this is just with 2 children running around. Check out this sweet little angel baby that just sat on my lap during the tornado chaos.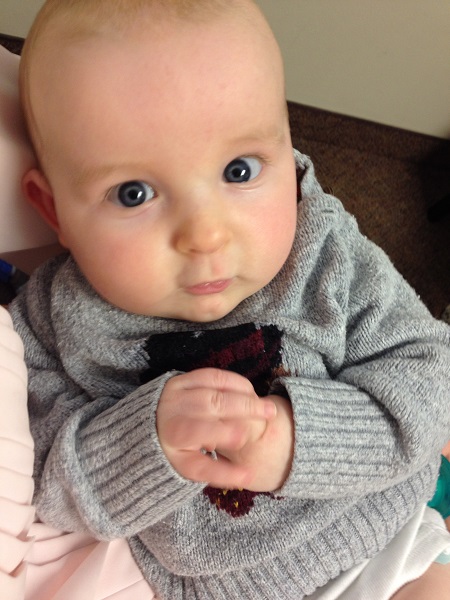 How do people do doctor's appointments when they have more than 2 walkers? Seriously though, how? 🙂
Kristin