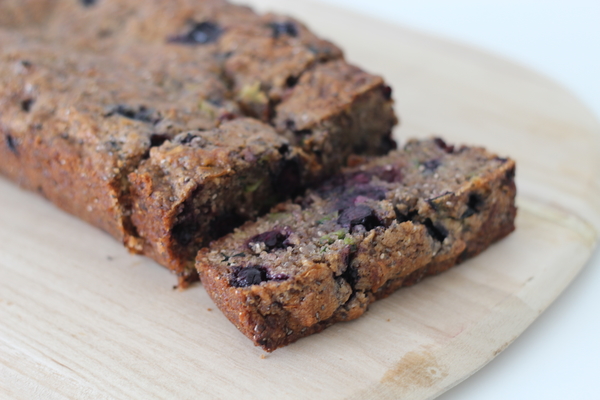 Cooking with a baby is a talent. Stir together… wait, what did I just add? Ooop. Baby is ripping off dog's ears. And now I'll add the flour. No, I just added flour. Time to feed baby! Yes, it takes a little longer and there are more distractions but it just makes me feel super cool and proud of myself when something actually comes together.
Anyways, this stuff is insane. My husband develops a serious case of sticky fingers when it comes to this bread. I love that it can be used as something just a little sweet after dinner or for an afternoon snack, or in today's case, made for breakfast! My husband has already left for school, so when he comes home, he'll have no clue that I made two loaves to start with. Instead, he'll think I just made one loaf for him! Muahahaha/nom nom nom nom.
Just FYI! I peel as much of the zucchini as I can into long, thin strands (it gets harder once I reach the center). I don't cut the strands into smaller pieces when folding it into the batter. It works just fine when you keep the strands long!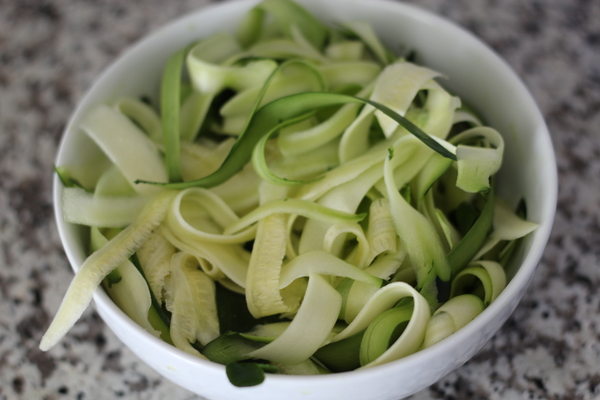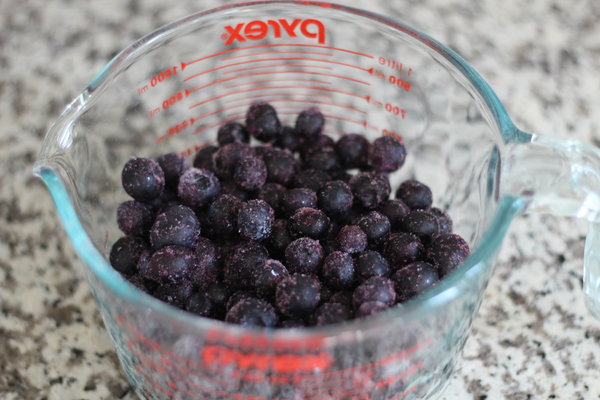 At the end, the batter is really thick. It's supposed to be this way! No worries, mate.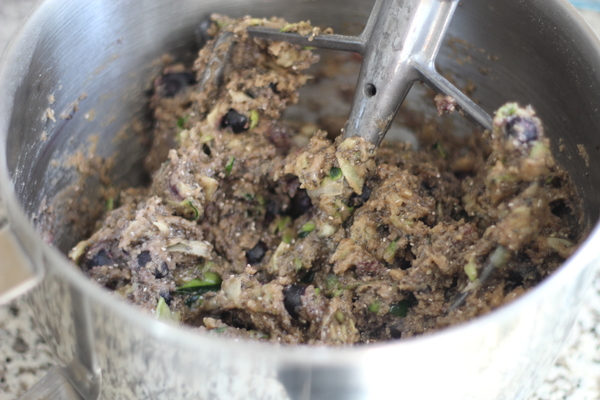 If you like a little butter with your bread, I found this stuff works great! I just bought this at our local grocery store.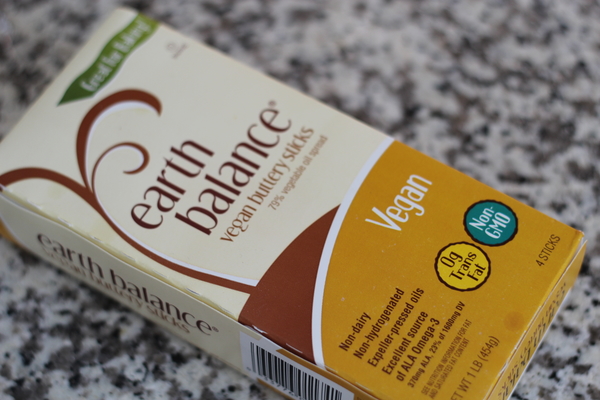 Vegan Blueberry Zucchini Bread
Author:
GreenLeavesAndJam.com
Ingredients
1 cup oil
4 teaspoons vanilla
2 cups sugar
¼ cup agave nectar
1 cup chia seeds
3 large zucchinis, shredded
¼ teaspoon baking soda
1 teaspoon baking powder
1 teaspoon salt
2 tablespoons cinnamon
2½ cups flour
2½ cups frozen blueberries
vegan butter for spread (optional)
Directions
Preheat oven to 350 degrees.
In a large bowl, beat together oil, vanilla, sugar, agave nectar and chia seeds and set aside.
Shred 3, large sized zucchini and fold the zucchini into the oil mixture.
In a separate bowl, stir together the baking soda, baking powder, salt, cinnamon and flour. Then combine dry mixture with wet mixture, stirring well.
Finally, fold blueberries into mixture.
Spray 2 mini loaf pans with olive oil and pour batter evenly into pans filling them about half way.
Bake for 45 minutes or until a metal knife once inserted, comes out clean.
Ahhhhhhh, our whole house smells like one giant bite of blueberry goodness.
And now, we will eat the whole loaf in 2 minutes! Curse you zucchini blueberry bread!
Enjoy!
Danielle