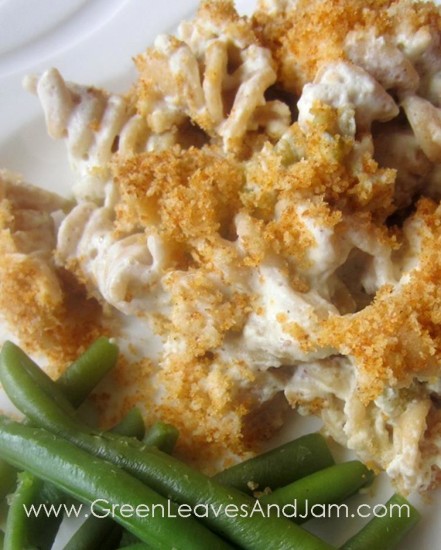 Can you believe it's almost July? I sure can't! I will say though that I'm extremely excited that we will be going to visit my parents for this 4th of July! It'll be so fun to share some of our favorite veganized barbeque meals with them. We will be doing our favorite bean burgers, carrot hot dogs, etc.
As a side note, my dad told me last night that I should try to make a vegan kolache using the carrot hot dogs… just because he challenged me, I think I might try it out. I'll have to let you know how that one turns out. To be honest, I'm a little nervous bout this one…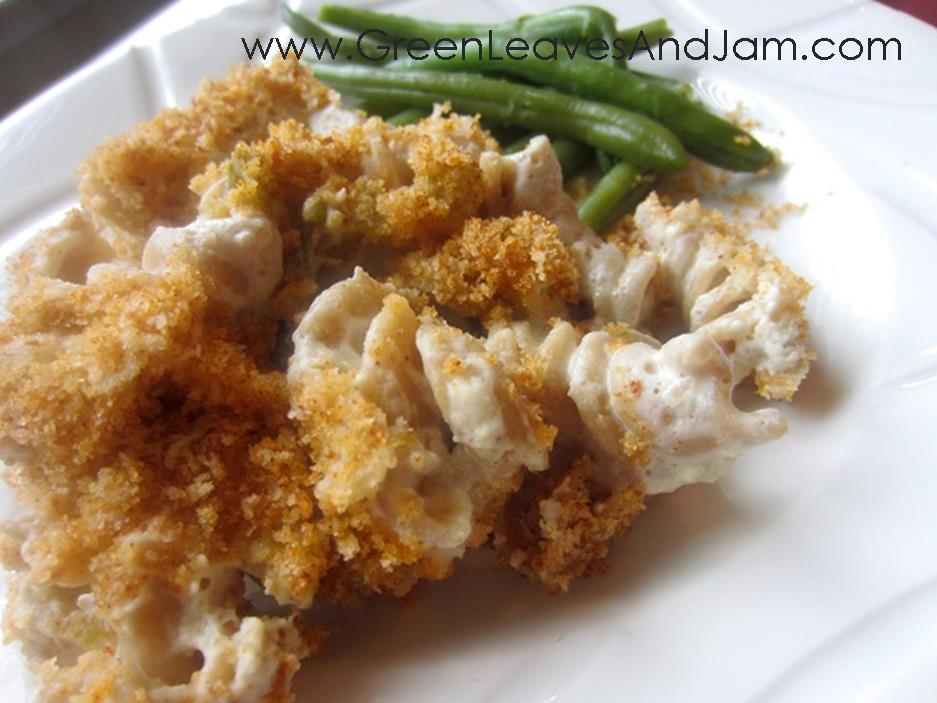 Time to talk seriously about some AMAZING Vegan Mac and Cheese! I have been making Dreena Burton's Mac-Oh, Geez! for a while now. I usually make a few minor changes to it, but a few days ago it dawned on me, why not add in green chiles? Let me just tell you, this was probably one of my best ideas yet! We made an entire 9X13 pan and it was gone within 24 hours! Yikes.. what a confession.

Green Chile Mac and Cheese (Vegan)
Adapted from Dreena Burton's Mac-Oh, Geez! recipe.
Author:
greenleavesandjam.com
Ingredients
Sauce
13.25 oz box of whole wheat pasta (I used Rotini)
¾ cup cashews
½ cup brazil nuts
3 tbsp fresh lemon juice
1 large clove of garlic
2 tsp cornstarch
1 tsp sea salt
¾ tsp onion powder
¼ tsp dry mustard powder, heaping tsp
1½ cup water
1¾ cup non-dairy milk, unsweetened
1½ tsp olive oil
4 oz can of green chiles
Breadcrumb Topping
¾ cup Panko breadcrumbs*
½ cup plain breadcrumbs*
1 tbsp olive oil
a couple pinches sea salt
1 tsp paprika
Directions
In a medium pot, cook the noodles according to the directions on the packaging.
Place cashews and brazil nuts in a smaller pot and fill with water until the nuts are covered(about a cup or 2 of water). Cover the pot with a lid. Bring it to a boil, then reduce heat and let it simmer for 10 minutes. When the 10 minutes are up, strain the water and place the nuts into your blender.
Preheat oven to 375 degrees.
Add to the blender the lemon juice, garlic, cornstarch, salt, onion powder, mustard powder, water, milk, and olive oil. Mix the ingredients until smooth. Add in the green chiles and stir with a spoon. Don't blend them.
For the breadcrumb topping, mix the breadcrumbs, oil, salt and paprika in a small bowl.
When the noodles are done, strain them and pour them into a 9X13 pan. Pour the creamy sauce over the noodles. Stir a bit if needed and then sprinkle the breadcrumb topping on top. Place a piece of tin foil over the pan and bake in the oven for 17 minutes at 375 degrees. Remove the tin foil and bake for another 5 minutes.
**You don't have to use half panko breadcrumbs and half normal. I just like the panko breadcrumbs but don't like to use a ton of them because I'm cheap. Use whichever breadcrumbs you would like to.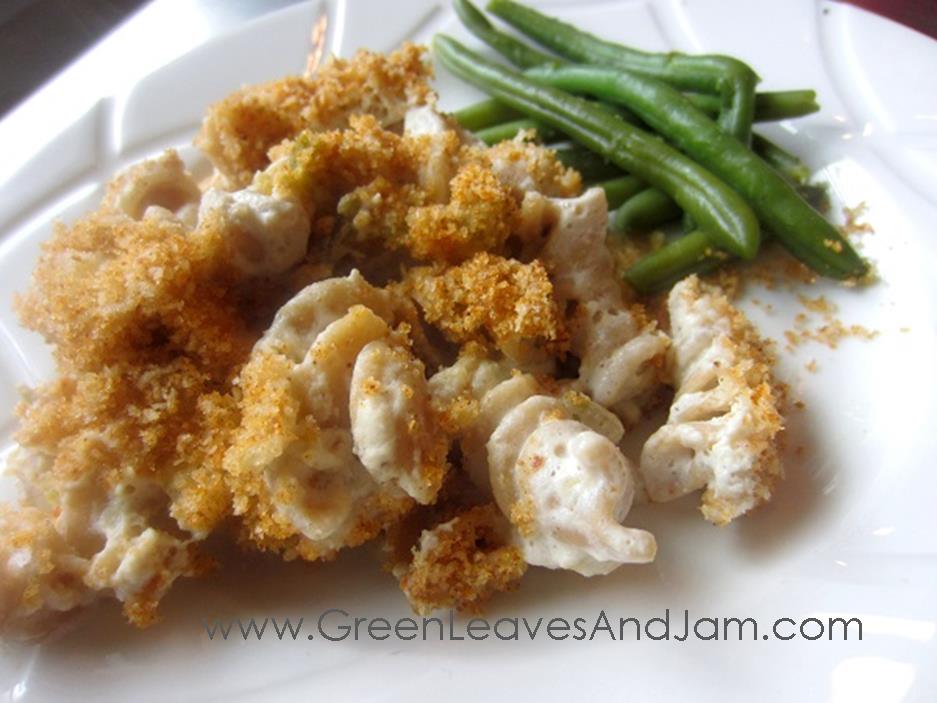 Hope you enjoy this creamy and oh-so delicious Green Chile Mac and Cheese!
Kristin