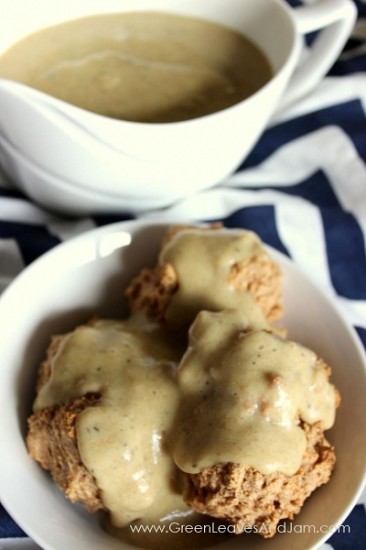 Mmm. Biscuits and gravy. This is a classic comfort food that I have loved since a kid. Every time we went to visit my Grandma in North Carolina, I would ask her to make me some of her amazing biscuits and gravy. Unfortunately, a normal biscuits and gravy recipe is chock full of unhealthy things that will clog your arteries.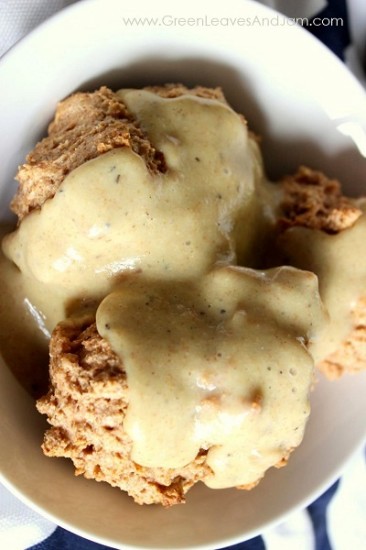 The good news is that this recipe tastes like it's that good ol' artery clogging recipe, but it's much more healthy for you. I love finding new recipes that will take the place of something that I loved as a kid.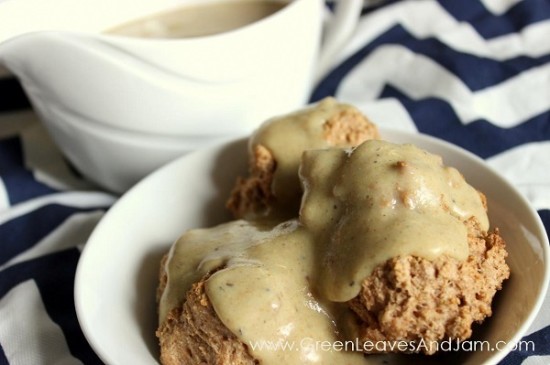 This recipe is great for left-overs. When I make these biscuits and gravy I usually double everything so we have extras for left-overs the next day or two. Sometimes I like to fix this gravy with some peas too to add an extra element and texture.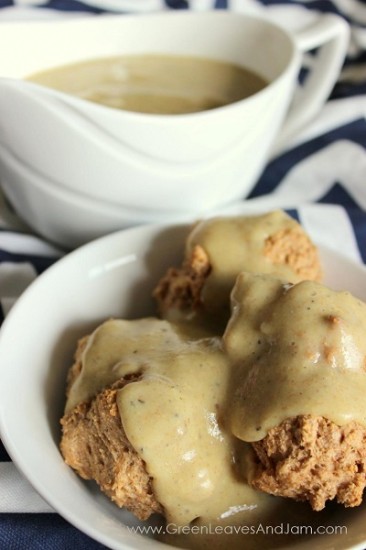 We love having this as a main dish for dinner. This is one of my go-to meals when I need something quick that I know I already have everything in my pantry/fridge to make it. Maybe it would work for you as well.
Here is the link for the recipe for my homemade drop biscuits that I make to accompany this gravy: http://greenleavesandjam.com/whole-wheat-drop-biscuits/

Southern-Lovin' Plant-based Gravy Recipe
Author:
greenleavesandjam.com
Ingredients
⅓ cup flour
½ cup vegetable broth
2 cups unsweetened soy milk
½ tsp dried sage
1 tsp garlic powder
1 tsp onion powder
1 tsp salt
3 tbsp nutritional yeast
½ tsp freshly ground black pepper
Directions
Whisk together your flour and vegetable broth in a small pot over medium-high heat until well combined.
Stir in the remaining ingredients and bring to a boil. Allow to boil for 2 minutes. Remove from heat and allow to cool to desired temperature. Pour your gravy over your biscuits and enjoy!
If your gravy is too thick for your liking, simply add in some vegetable broth or soy milk a little at a time until it is at your desired thickness. If it is too thin, boil your gravy a little longer, but remember that as it cools it will continue to thicken.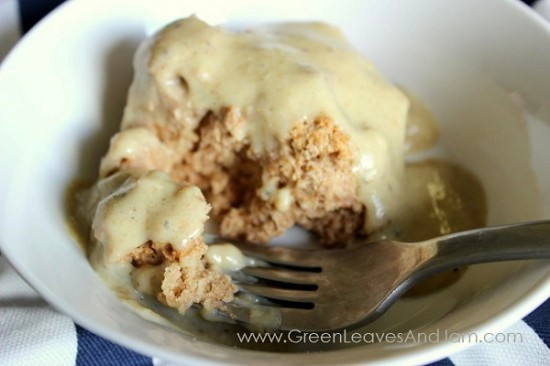 Hope you Enjoy!
Kristin