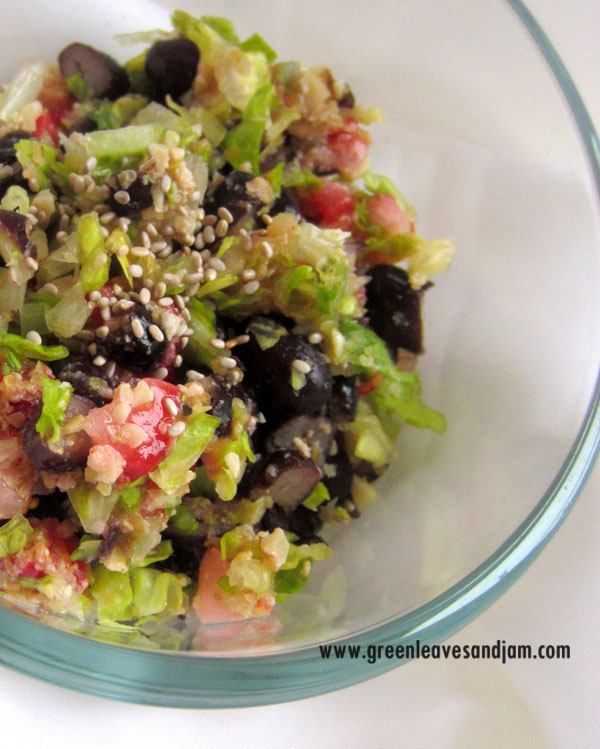 If you are like me, you have often wondered, "What on earth should I feed my child?" My husband and I eat salads at least once a day, and for a while I questioned how to translate that into a meal for my 1 1/2 year old.  I love the idea of giving my child the nutrients that she needs through a salad, but was unsure of how to make a salad that a toddler without molars could eat.  A few months ago I found the answer.
Why not do what the birds do and "chew it for them?" OK, not chew, but chop it for them. I chop the lettuce up very fine along with all the toppings. I then stir it all up in a bowl, add a little dressing and my daughter eats it up.
Here are a few ideas for what to put in the salad:
beans, chopped
fruit (strawberries, blueberries, clementines, apples…), chopped finely according to how hard or soft they are
nuts, chopped finely
raisins, chopped
flax meal
chia seeds
vegetables (bell peppers, onions, spinach, kale…), chopped
This salad had romaine lettuce, black beans, walnuts,, strawberries, flax meal and I topped it off with chia seeds
**Things to be aware of:
I spoke with my doctor recently about giving my daughter salads and he warned me that if you do you have to be sure that

the leaves are not wilted

. Their little bodies don't have what they need yet to break that down and it can make them sick.

Wash your lettuce

. Even if it says it's been washed 3x, wash it 3x more.
T

hey also can't have mushrooms

. I believe it's for the same reason as the wilted salad leaves. I'm not sure at what age this changes, but my daughter is 1 1/2 now and that was his advice.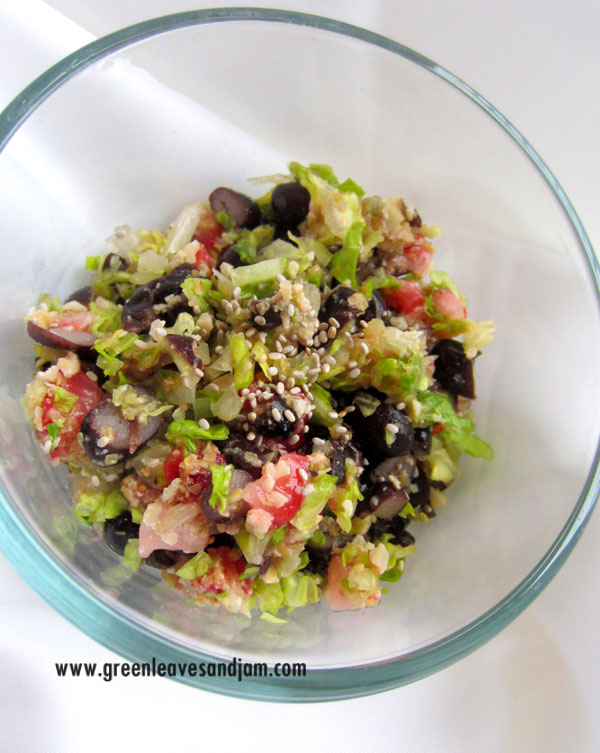 Do your children enjoy salads?
Good luck creating fun salads for your toddler to enjoy!
Kristin