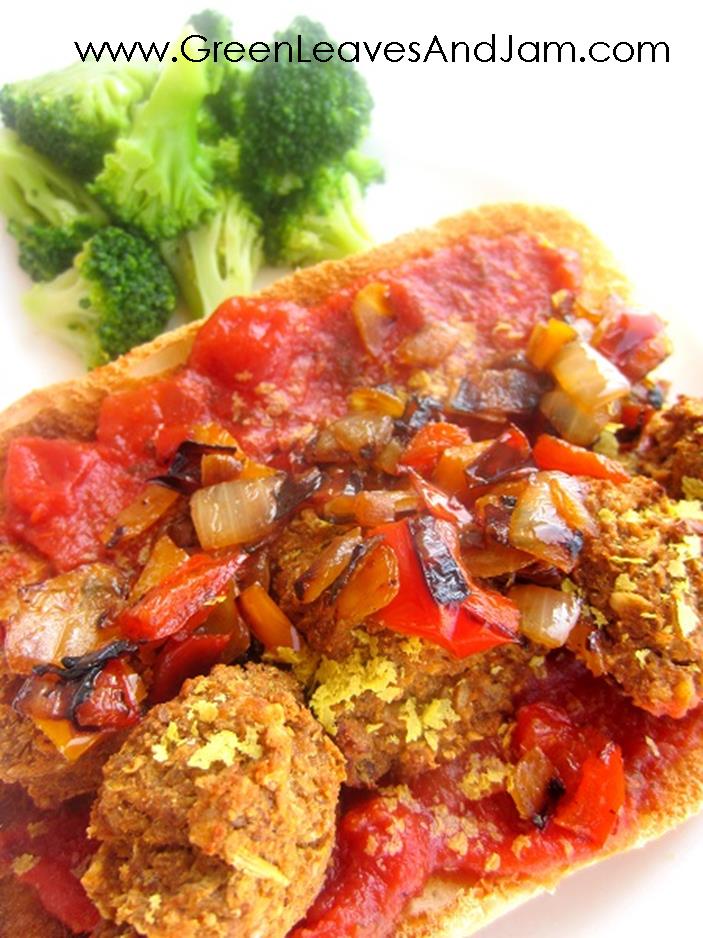 My pictures really don't do these justice. Every single time my husband and I had theses there was a 10 minute discussion about how we needed to start a restaurant with these babies! They are a MUST TRY! So good. I even loved them with just the sub, sauce, meatball and nutritional yeast. No fuss with the peppers or onions. Seriously though, you've got to try these!  My mouth is watering just looking at the pictures.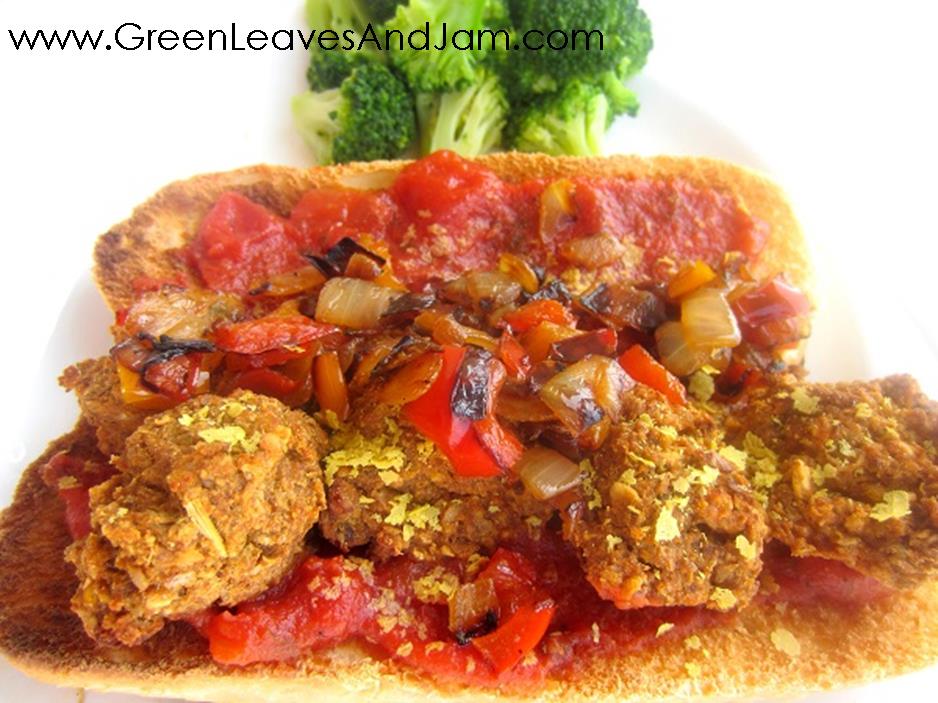 First off, I want to give you the lentil meatball and spaghetti recipe that we LOVE to make. I use this recipe over at theppk.com I stumbled upon it about a year ago, and it's become one of our regulars. I love the sauce too. It's a little sweet and kinda cheesy tasting. It's fabulous with the savory lentil meatballs. I will say though that for the meatballs I always end up adding more breadcrumbs than it calls for. I like my meatballs to be a little less gooey when I eat them, so I add about 3/4 cup instead of the 1/2 that it calls for. The dough is also easier to work with that way.

Lentil Meatball Subs
Author:
greenleavesandjam.com
Ingredients
6 of your favorite hoagie's
1 batch of the lentil meatball recipe from theppk.com
spaghetti sauce (I use our favorite store-bought one)
nutritional yeast for dusting
opt: grilled onions and peppers
Directions
Cut the hoagies in half and toast them. Spread your favorite spaghetti sauce over the insides of the hoagies. Place some meatballs on top. Sprinkle a little nutritional yeast on them and close your hoagie. Your wonderful creation is now ready to eat!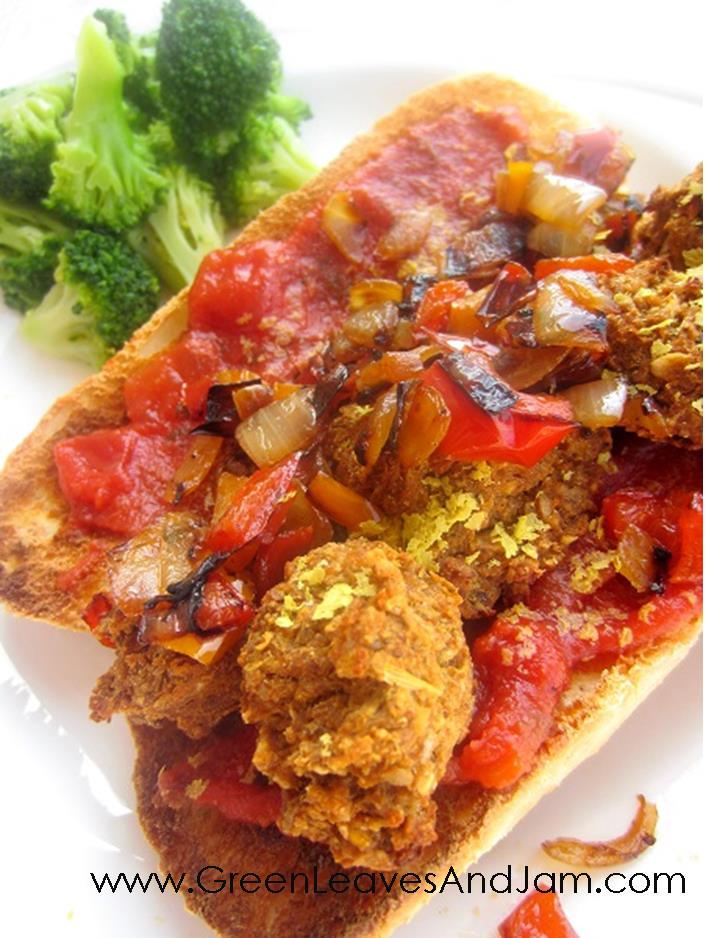 Once you've tried these lentil meatball subs, pop back over here and let us know what you think! Bon appetit!
Kristin