My little guy is just over 2 months old now and I finally feel like I'm getting back into the swing of things. My long list of projects is finally starting to get tackled. For instance, yesterday I spent my alone time (the kids' nap time) fixing 3 shirts that I bought a little while back or inherited from people that just needed some tweaking to be perfect. This little gem that I bought from a thrift store for $2 was one of them: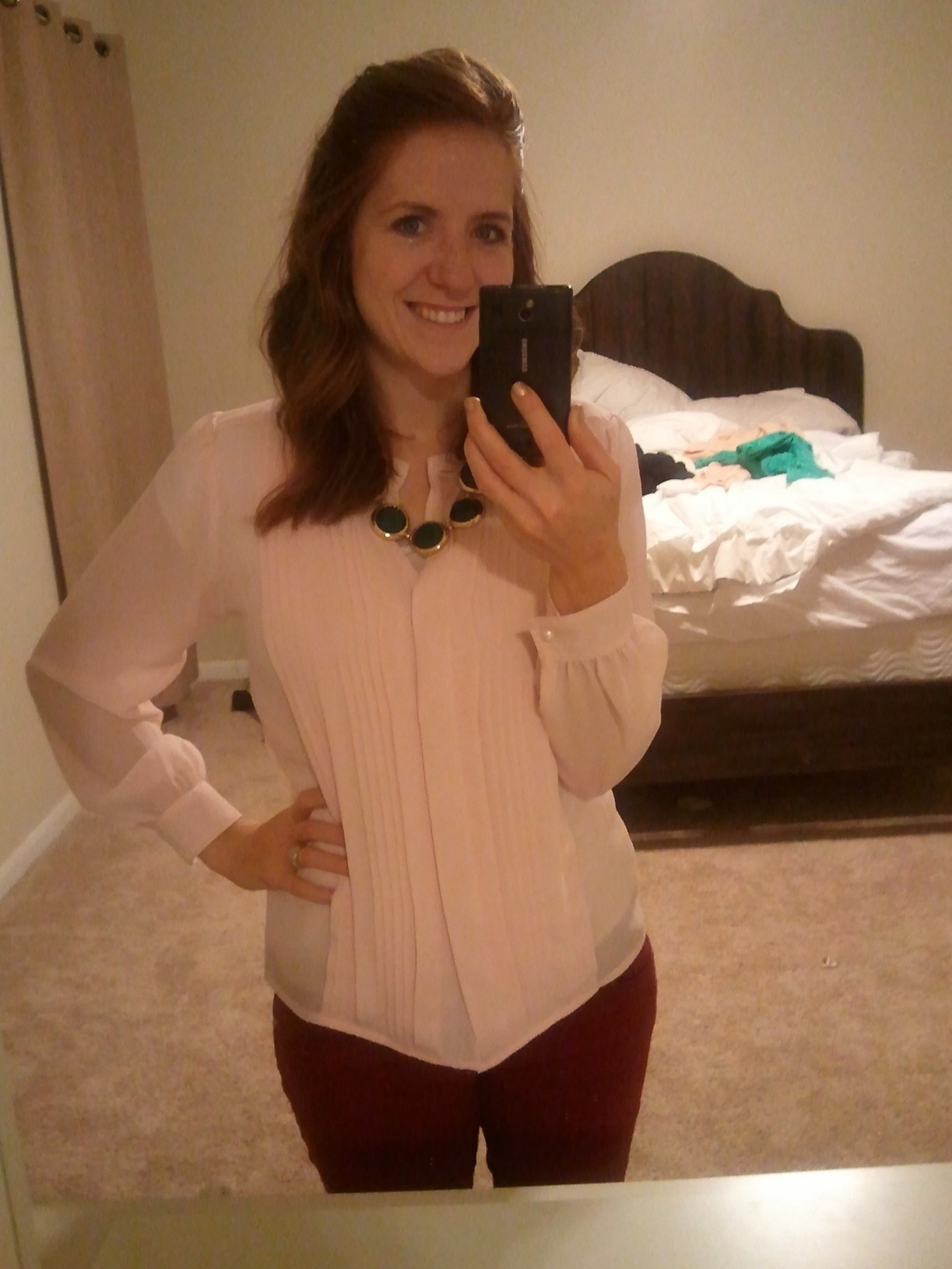 I had to take in the side seams, and the arms were about an inch and a half too fluffy. I also raised the shoulder of the sleeve by about an inch. I'm pretty happy with the end result.
I recovered another glider recently as well and I think it turned out pretty good.:)
I have gotten back into making fun creations in my kitchen which has been nice. I have been wanting to make a jam with chia seeds for some time now. I remember making jam with my mom when I was a kid. She still tells the story about when we were making jelly one day and she asked "Now what have we learned today when making this jelly?" My response was "that jelly is mostly sugar!" Even my little 10 year old brain recognized the large amounts of sugar, although sugar meant something much different to me then than it does now. I don't shudder at the word "sugar," but I do love trying to find ways to decrease the sugar amounts in anything I make.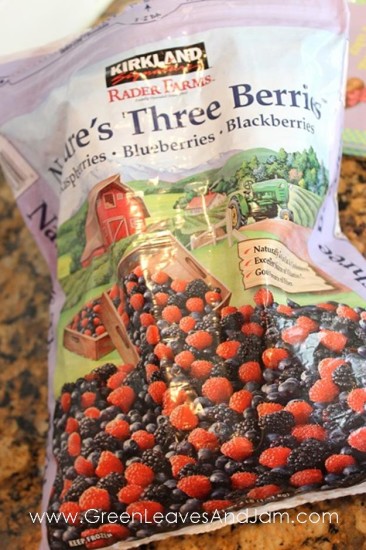 Ok, look at the amazing color on these berries! This has no filter. Honest.
This is what the jam looked like after mashing the cooked berries and adding the chia seeds and mixing them in.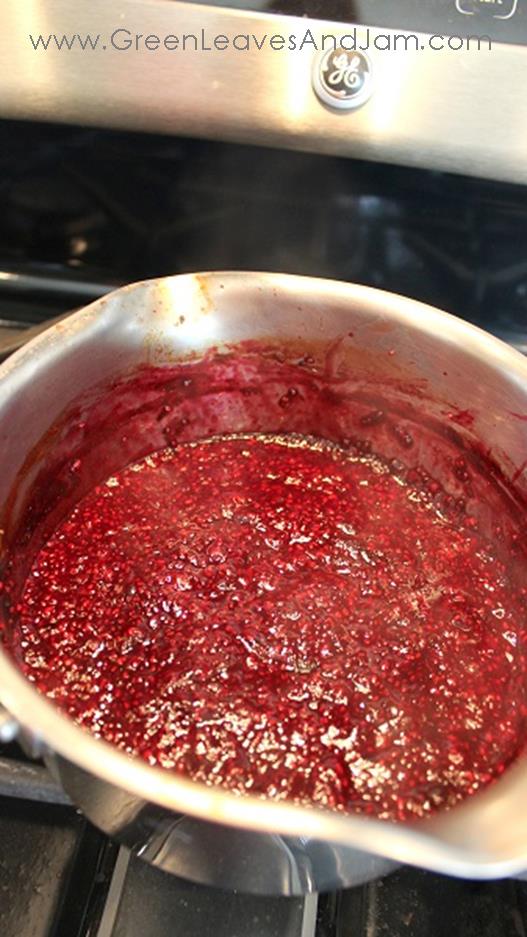 This happy little guy kept me company while I made this lovely jam.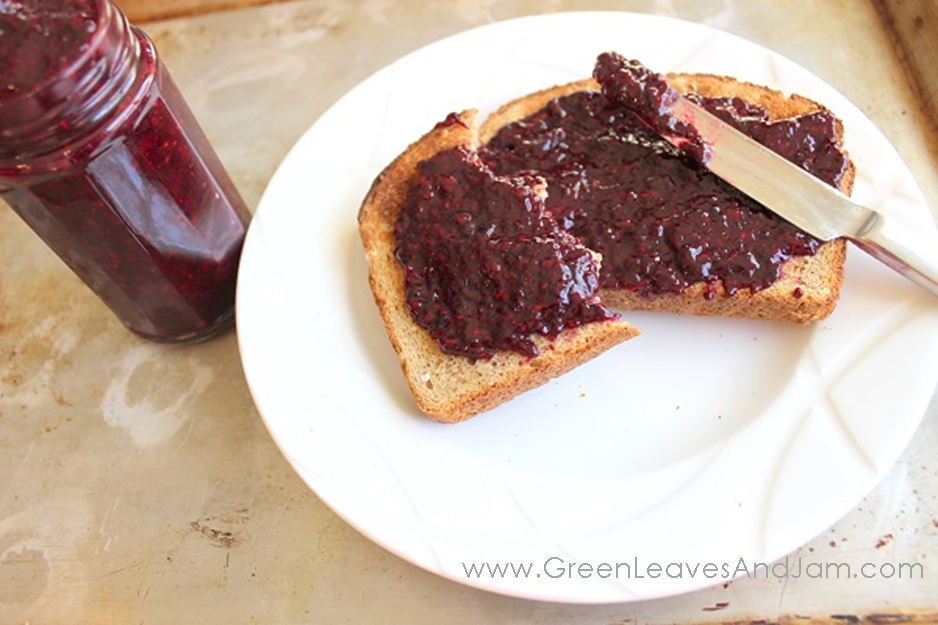 Mixed Berry Chia Seed Jam
Author:
greenleavesandjam.com
Ingredients
3 cups mixed berries
3½ tbsp agave, maple syrup or honey
3 tbsp chia seeds
½ tsp vanilla
Directions
In a small saucepan combine the berries and agave and stir occasionally over medium-high heat until it begins to boil.
Once boiling, turn down the heat to let it simmer for about 5 minutes. Using a potato masher, mash the berries.
Mix in the chia seeds and let it simmer for another 2 minutes, then remove it from the heat. Stir in the vanilla and let it stand for about an hour. This will allow the chia seeds to soak in the liquids.
Pour your jam into a jar or a container with a lid and store it in your fridge.
My daughter really loves this stuff and calls it her "holly delly!" (or homemade jelly). She's a fan.
Enjoy!
Kristin