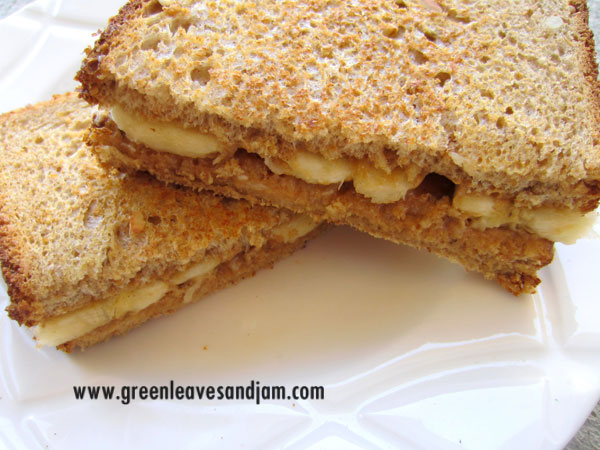 I found this wonderful idea from http://allrecipes.com/recipe/grilled-peanut-butter-and-banana-sandwich/. Why not grill your peanut butter and banana sandwich? It's a fun twist to your everyday sandwich. I don't know what it is about warm and melted peanut butter, but I am definitely a fan!
The recipe is super easy.
Take 2 slices of bread, slather your peanut butter on the insides of the bread. Slice your banana and line the inside of your sandwich  with the bananas pieces. Heat a pan to medium heat and spray lightly with olive oil. You could probably get away with not spraying your pan for an oil-free version. Flip when the first side is toasted and wait for the second side to toast. Remove from heat, cut in half and enjoy!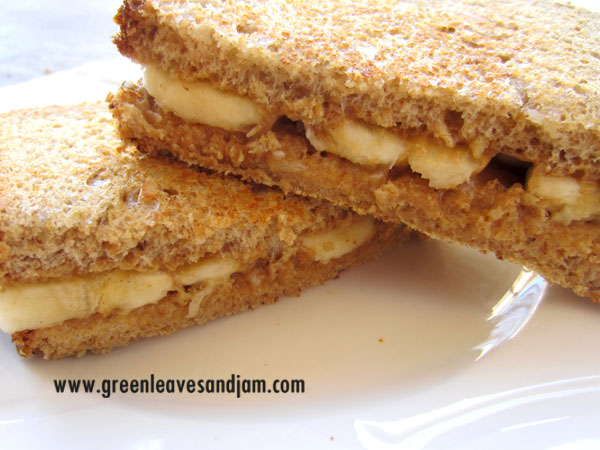 I hope you like your warm, toasted peanut butter and banana sandwich!
Kristin