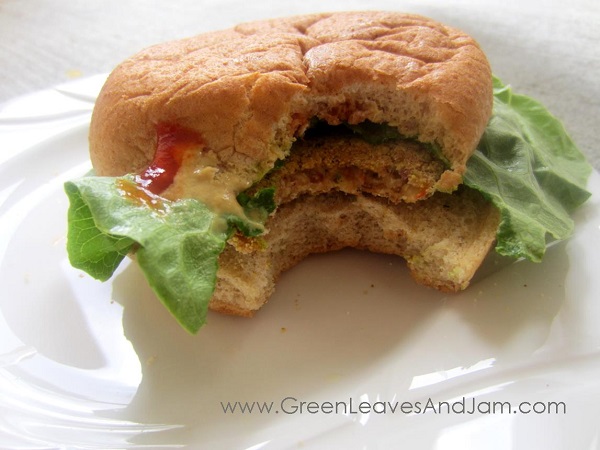 As previously promised, here is the recipe for making burgers using last night's soup! I love the idea of this because sometimes I really want burgers, but I really don't feel like putting in all that extra work that comes with home-made vegan burgers. Another thing that I love is that it uses your left-overs so that you aren't eating the same soup for 5 days in a row. The other thing I love: It's SUPER easy!
You start off by grinding the oats into oat flour and then mixing up all the ingredients. Then you shape that into burger patties, and depending on the consistency, you can then dredge them through corn meal or wheat flour.
Then you cook them over medium-high heat until golden brown and they're ready to enjoy. Don't forget your favorite toppings. I often saute onions, cut up some lettuce, and squeeze some ketchup and mustard on top.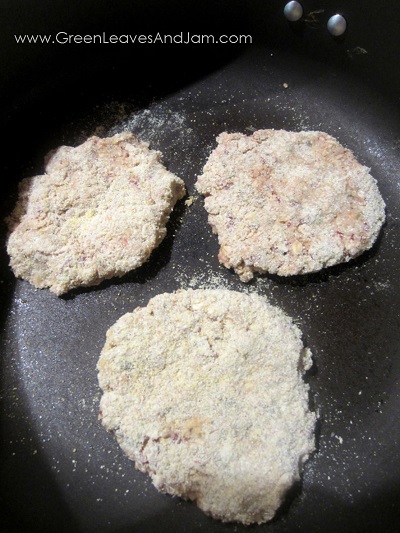 How to: Make Vegan Burgers Using Last Night's Soup
This recipe is slightly adapted from melomeals.blogspot.com Makes about 6 burger patties
Author:
greenleavesandjam.com
Ingredients
2 cups soup of choice
1 cup oat flour (rolled oats ground up in your blender or food processor)
1 tbsp flax meal
optional: cornmeal or wheat flour
Directions
Blend your oats to make oat flour.
Place all ingredients into a bowl and mix until well combined. If you would like to add additional seasonings, now is the time to do it.
Shape the batter into burger patties. If your patties are too wet, you can "roll" them in corn meal (as shown in pictures) or in wheat flour. It isn't necessary though so if the patties aren't too gooey you can skip this step.
place your burger patties into a pan that is heated to medium heat. Cook until they are browned, about 8 minutes, then flip and cook the other side. The second side doesn't need as much time as the first, so watch them.
I hope you find these burgers from last night's soup to be as easy and tasty as my family has!
Kristin