Remember those vegan quesadillas I talked about? Well here they are! Sounds weird that a quesadilla could be vegan but these ones are and they are so delicious! The first time I made this for dinner I got a text from my husband at lunch time the next day telling me he was dreaming of them. So take a guess at what we had for dinner again that night? Yep.
These are really so good and so filling! I've made them several different ways and the cool thing about it is you can add or take away ingredients to your liking. Sometimes we eat them with some pico de gallo on the side. Mmm.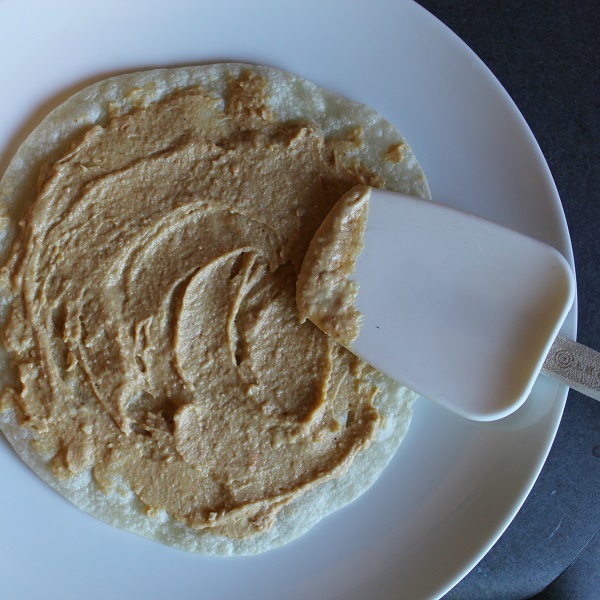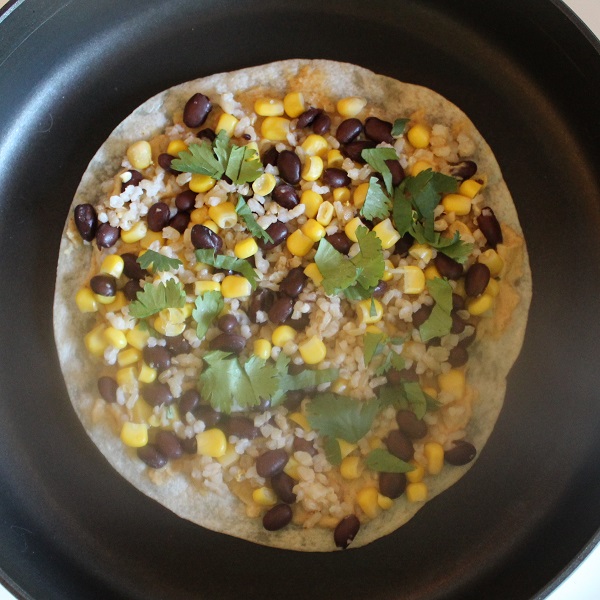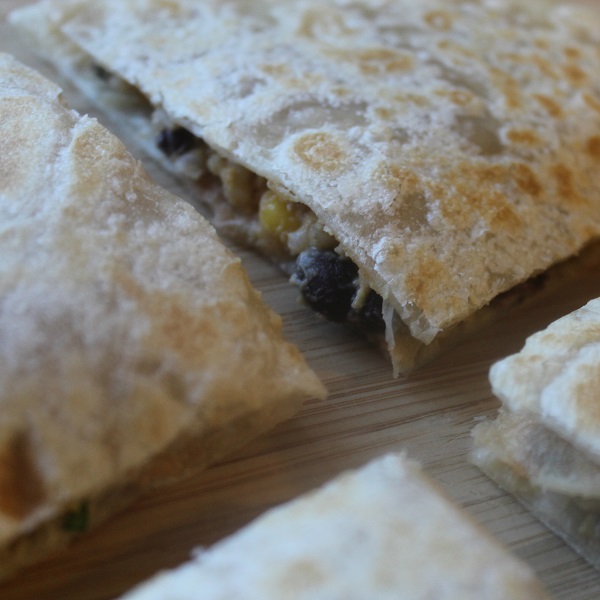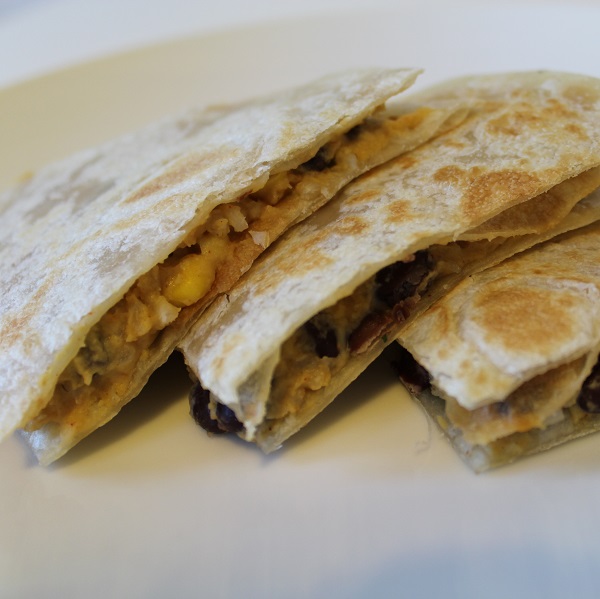 Vegan Quesadillas
Ingredients
1 cup brown cooked rice
1 can of black beans
1 can of corn
fresh cilantro
vegan tortillas
10 oz container roasted red pepper hummus (we use Sabra brand)
pico de gallo (optional)
Directions
In a medium sized bowl, mix together cooked brown rice, black beans and corn. Put aside.
On two tortillas, spread hummus.
On one tortilla, add the rice, corn, bean mixture and place on stove on a low heat. Then place the second tortilla over the top.
Allow the tortilla to get warm and flip.
When entire quesadilla is warm, cut into wedges and enjoy!
*Just a note! You can find vegan tortillas at Trader Joe's. Products can vary by region so check with an employee to assist you in getting the right tortilla!